SUBLIME GOLD
Real clients,
spectacular results 
Caring for others motivates all of us who are part of Miriam Quevedo, to help them shine more each day while they indulge in rituals that are sensorial, effective and with clinically-tested results.  
Thanks to our precious active ingredients that work in synergy with state-of-the-art biotechnology, Sublime Gold exceeds all expectations and achieves truly exceptional results. 
before | after
In a 4-week test with the Sublime Gold ritual, hair is visibly transformed according to both the iMicrocam analysis of its fiber and scalp and the clients' perception.
SHEN, 30 YEARS OLD
Hair: Natural and virgin, thick with a tendency toward frizziness and dryness
Results
The ends are smooth and polished
Improved sealing of the cuticle and juicy appearance thanks to the restored nutrition
The hair is easier to detangle during cleansing and to control when drying 
Volume at the roots  
The hair has exceptional luminosity 
Improvement of the scalp's comfort  
"I've never tried any shampoo like this one, unbeatable."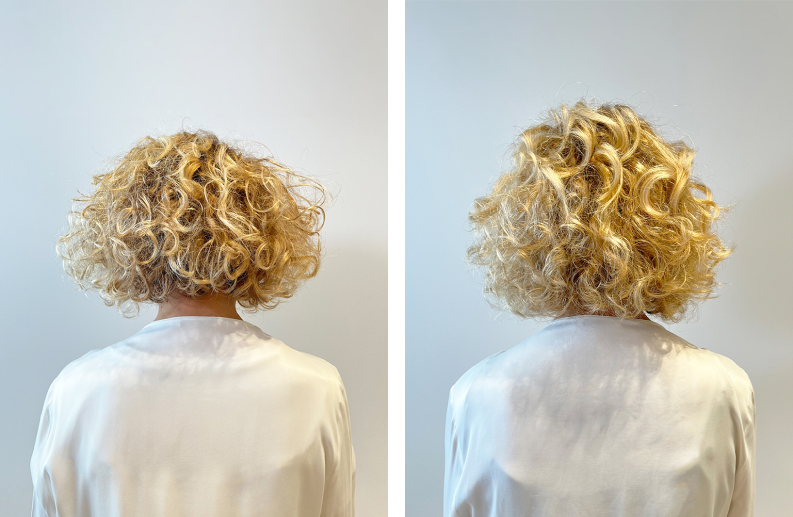 ALEJANDRA, 43 YEARS OLD
Hair: Curly and porous with a matte appearance, with periodic color treatments
Results
Greater curl definition
The hair has exceptional luminosity 
The fiber is repaired and visibly nourished 
The hair recovered its silkiness
"My blonde looked incredible after the first use! Also, my curls have fantastic definition and my hair feels silkier."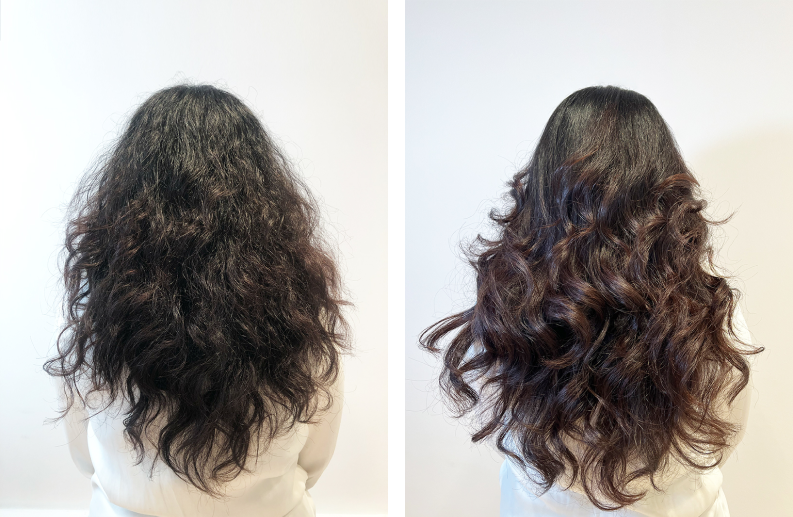 MONIKA, 24 YEARS OLD
Hair: Virgin, high thickness and density. Lack of curl definition and a lot of frizz.
Results
Notable improvement of the scalp's condition
The cuticle appears more polished and sealed
Control of water loss
Improved texture and less frizziness
Better manageability
More curl definition
Spectacular shine from roots to ends
"Despite having long hair, I didn't feel that the products weighed it down. My color was much more vibrant after using Sublime Gold, with some golden reflections. I loved using this ritual!"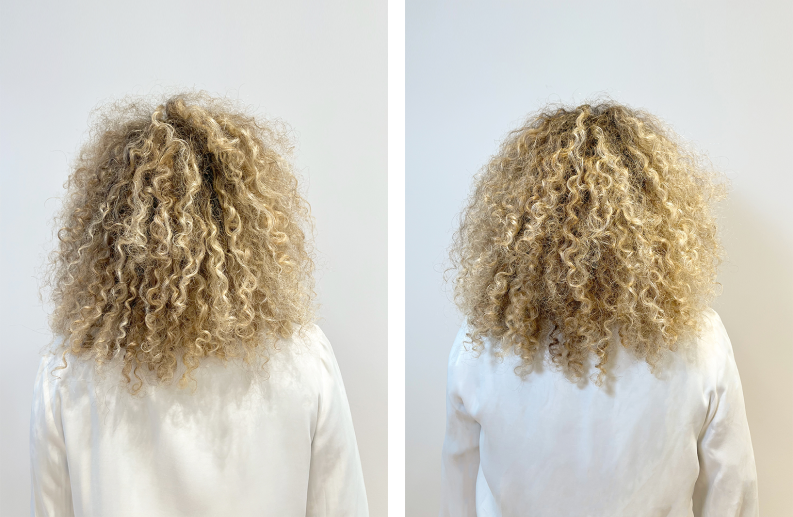 PAULA, 38 YEARS OLD
Hair: Curly, dry, chemically-treated each month
Results
Greater volume at the roots
Greater curl definition
The hair is more hydrated and nourished 
The hair has spectacular luminosity
The hair's texture has improved
"I put a lot of attention into how I care for my hair, so I didn't expect to notice much improvement now. I was impressed by the before/after with the iMicrocamera." 
Los sublimes resultados del ritual
01. Regenerates the hair 

02. Visibly nourishes the hair without weighing it down

> 97%*

03. Improves manageability 

04. Protects the color

05. Increases elasticity

06. Strengthens and improves hair density

07. Comforts and relieves the scalp 

> 95%*

08. Visibly repairs damaged hair 

09. Visibly rejuvenates hair 

10. Protects from external aggressions 

> 94%*
11. Increases luminosity up to
+20%**
*Results from use tests conducted in external laboratories with 87 women over 30 years of age with chemically treated normal to thick hair, using the Sublime Gold rituals for 4 weeks.
**Instrumental test that measures the amount of light refracted in the hair after 4 weeks of use.