SUBLIME GOLD
Exceptional luminosity.
Unprecedented nourishment.
At the 20th anniversary celebration of the brand, Miriam Quevedo once again revolutionizes hair cosmetics with the new generation of Sublime Gold. The most luxurious haircare collection ever launched, with an incomparable concentration of 24K Gold. Authentic jewels for the hair and scalp, the formulas infused with exclusive Bioactive 24K Gold instantly transform porous, matte, damaged and lifeless hair into a rejuvenated and luminous mane. These provide in-depth nourishment without weighing it down, repairing and providing it global anti-aging protection.  >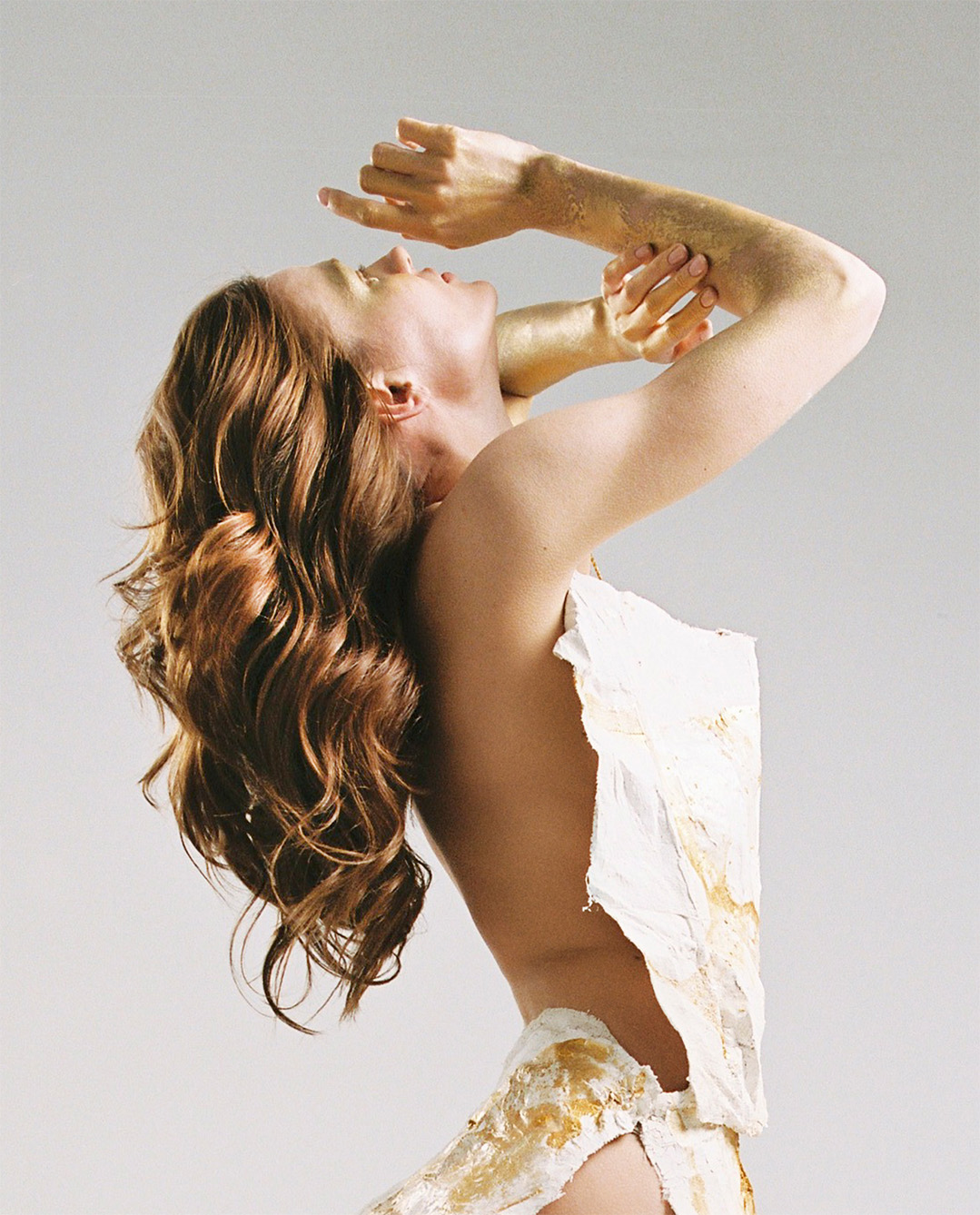 Miriam's inspiration
"Years ago, when I had very long hair, over time it took on a matte and porous appearance. Yet, the impossibility of finding products sufficiently potent to achieve the necessary in-depth nourishment and reparation frustrated me tremendously. So, I decided to create my own products, with a global anti-aging action to completely restore my hair's vitality and give it inimitable shine.
That's how the Sublime Gold line was born in 2007, based on 24K Gold, and that soon became one of the brand's most iconic collections. Today, I am very proud to reveal the new generation of Sublime Gold and its holistic ritual, more potent and luxurious, to make you shine like never before."
Miriam Quevedo, founder.
Transform your hair with 24k gold
The potent formulas infused with our exclusive Bioactive 24K Gold act from the follicle's core to the fiber's cortex:
Contribute in-depth micronourishment without weighing the hair down
Provide exceptional luminosity
Protect from external aggressors (UV rays, heat, pollution, free radicals…)
Improve the hair's strength, elasticity and softness
Visibly repair the hair and scalp
SUBLIME GOLD OPULENT TRANSFORMING MASK