Hair care
Haircare begins at your scalp, which is also skin and, as such, ages.
At Miriam Quevedo we've combined the best from nature with state-of-the-art technology to treat hair aging and boast of a rejuvenated, healthy and radiant mane, with clinically-tested results. Start with a detox treatment that liberates your hair of impurities with a weekly pre-shampoo exfoliant to ensure that the benefits of your hair treatments (shampoo, conditioner, mask and serum) correctly reach the follicle. Add a final touch with hairstyling products that treat, protect and care for your hair to sublimate it with serums and oils. It's time to get that beautiful hair you've always dreamed of.
Precious Anti-aging Treasures
The best shampoo for fine hair looking for body and volume

Best hair serum for those with fine hair, that deeply protect hair against damage

Get stronger, fuller hair with our vegan hair mask to revert fiber damage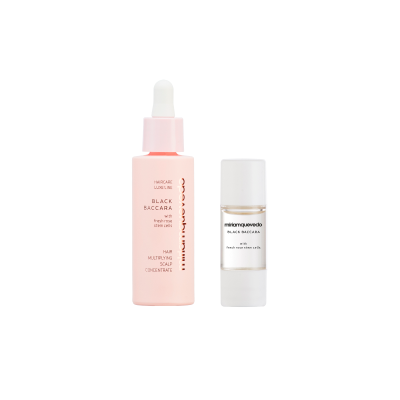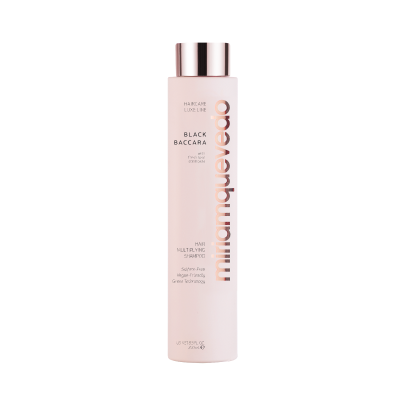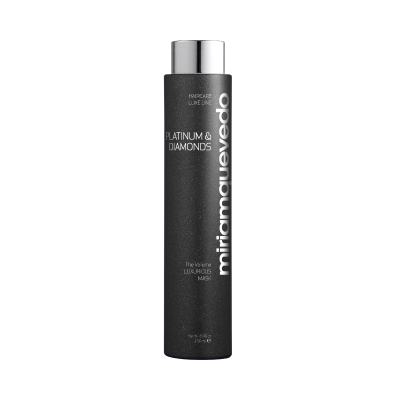 Scrub and Shock Treatments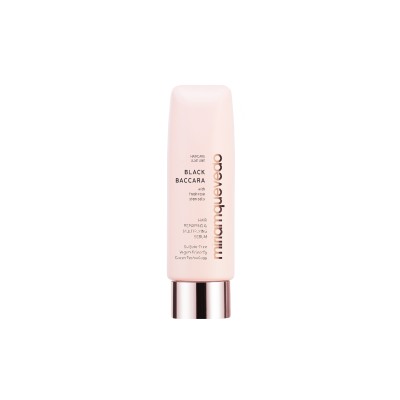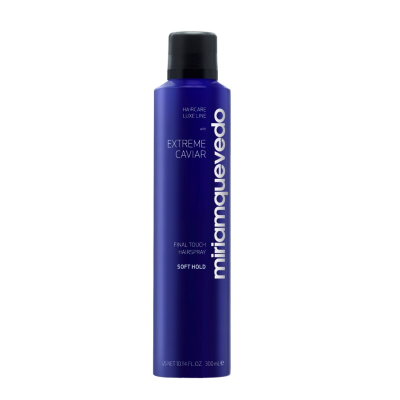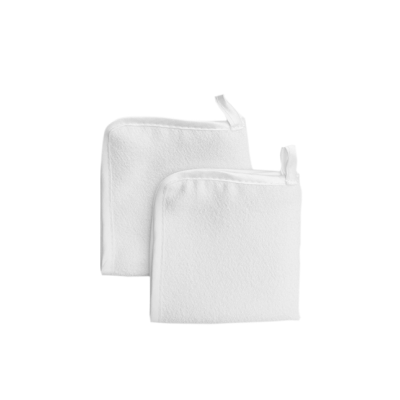 GLACIAL WHITE CAVIAR
The most delicate treatments for dehydrated, sensitive or damaged hair and scalp. Provide long-lasting and profound hydration.
EXTREME CAVIAR
Advanced solutions to address specific concerns like hair loss, oily scalp, frizz, dandruff or for caring for dyed, blonde or silver hair.
BLACK BACCARA
To strengthen and boost the growth of weak hair and for an in-depth repair of hair that is very damaged by chemical treatments.