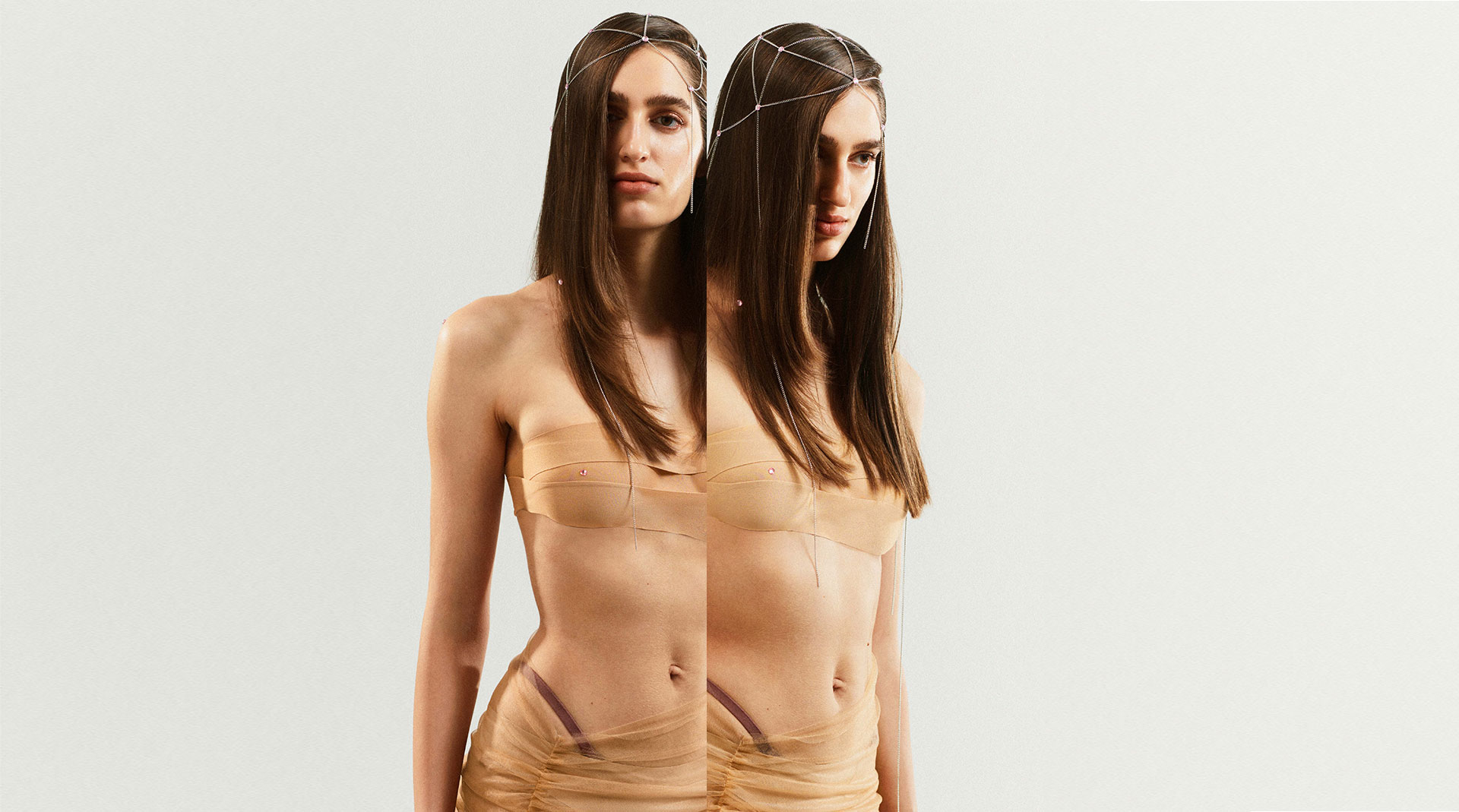 Do you take care of your face against the passing of time? And your body? Stretch marks, flaccidity, loss of elasticity and firmness, matte and lifeless skin... These are some of the body's most common signs of aging. We are going to tell you how to care for your body's skin thanks to the ingredients of our new Glacial White Caviar Precious Body Collection, which prevents and reverses the main markers of aging. Its 25 active ingredients act at the cellular level by stimulating the skin's natural renewal process. Independent clinical studies have proven our collection's incredible results! 
Continue reading to discover which ingredients address each sign of our body's aging, where to find them and the results you may obtain when you care for your body's skin with our bodycare ritual. 
1. Loss of elasticity? - White Caviar
Our ritual improves elasticity in 97% of the cases*
Did you know that cellular regeneration, hydration and nourishment are key for our skin's elasticity? Natural aging, abrupt changes in weight or lack of exercise slow down our cellular regeneration and the skin's internal layers no longer renew themselves continuously, which leads to less elasticity and turgor. 
Why white caviar? It is rich in natural oils and essential amino acids, proteins, oligoelements, peptides and lipids, like omega 3, 6 and 9. All of these elements transform it into an inimitable ingredient that recovers lost elasticity by stimulating the cellular metabolism to repair and regenerate the skin while activating its protective barrier and preventing flakiness. 
Without a doubt, the White Caviar Extract is the key ingredient of our bodycare collection. Already present in our iconic facial cream Precious Cream by Miriam Quevedo, we've kept it in our bodycare treasures to care for your body's skin. Other ingredients present in our Precious Body Collection are Avocado Oil and Shea Butter, which restore your skin's barrier so that it is more elastic and flexible. 
2. Dry skin? - Encapsulated Swiss Glacial Water
Our ritual provides in-depth nourishment in 97% of the cases*
Our body's skin has fewer sebaceous glands and lipids, and that explains why it becomes much drier than our face's skin. In addition to in-depth hydration, our bodycare ritual goes beyond that to offer intense nourishment. To assure that the active ingredients penetrate the skin's layers, we use Encapsulated Swiss Glacial Water, which transports the nutrients to the cells.  
The mineral combination of this water, which comes from the Swiss glaciers at a height of over 1,800 meters, strengthens the skin cells to increase their resistance unto thermal aging. Furthermore, it maintains hydration thanks to its encapsulation in liposomes, which liberate the water when the skin needs it, maintaining the sensation of comfort for hours. 
In addition to Swiss Glacial Water, our bodycare ritual incorporates Squalane Oil, an immensely hydrating ingredient and Peruvian Organic Incha Inca Oil that prevents dehydration so that your skin does not overdry. 
3. Do you want your skin to appear

rejuvenated?
–
Cell-Detox Booster
Our ritual provides a rejuvenating effect to the skin in 96% of the cases*
Did you know that our Cell Rejuvenating Body Cream is one of the few body creams on the market that act at the cellular level? It contains the exclusive Cell-Detox Booster, a detoxifying ingredient that works directly in the cells' nucleus to activate the skin's autophagy, its natural self-cleaning process. The cells destroy the waste generated internally and recycle it for reuse in new functions.  
As you can imagine, autophagy is essential for cellular renewal and by promoting this with our Cell-Detox Booster we reduce the markers of aging, like wrinkles, matte skin or an unequal skin tone. A rejuvenating action that begins within each cell's core! 
4. Flaccidity? - Remodeling Plant Extract
Our ritual reduces flaccidity in 98% of the cases*
As we age, our body produces less collagen and elastin due to the natural aging process. This causes the skin to show flaccidity, loosening and wrinkles. 
Our bodycare collection's ingredient that visibly reduces flaccidity is the so-called Remodeling Plant Extract, a concentrate extracted from the acmellaspilanthesplant. It acts upon the skin to strengthen its dermal structure and stimulate collagen production for a firming effect. At the same time, it improves the skin's surface and reduces the deeper, more pronounced wrinkles. 
5. Lack of firmness? - Rejuvenating Bio-Ceramide Blend
Our ritual improves firmness in 95% of the cases*
As of the age of 30, your body's skin generates less lipids, which are responsible for maintaining our skin's cellular structure compact so that it remains firm. Have you heard of ceramides? These are a type of lipid that are widely present in facial cosmetics, with benefits that you can enjoy now for your bodycare, thanks to our Rejuvenating Bio-Ceramide Blend. Combining olive glycerides and ceramide 3, it retains humidity within our skin, quickly restoring firmness and elasticity. 
At the same time, it acts against the most visible signs of aging by rebuilding the skin's barrier to recover its tautness and preventing the appearance of wrinkles. It is also a protective shield against external aggressors, like UV rays or contamination, which cause premature skin aging.  
6. Stretch marks? - Stretch M

ark R

emoval C

omplex
Our ritual reduces the appearance of stretch marks in 78% of the cases*
Stretch marks are one of the most common body-related concerns and appear when the skin undergoes prolonged elongation due weight increases, hormonal changes, pregnancy, corticosteroid medications, among others. To reduce their appearance, we've developed our Stretch Mark Removal Complex, an innovative plant-based (astragalus and codonopsis) combination that decreases the appearance of stretch marks and their streaks, both white and red.  
In addition, this complex actively stimulates the fibroblasts, a type of cell that segregates collagen and elastin, both indispensable to maintain tissue structure. Therefore, our Stretch Mark Removal Complex also improves the skin's elasticity and firmness and slows down the body's aging. 
7. Matte, lifeless skin? - White Peony Extract
Our ritual

makes the skin

radian

t

in 91% of the cases*
Is your body's skin yellowish and matte? Day after day, the free radicals produced by external agents like contamination provoke oxidative aging of the skin, giving it that discolored look. You'll be delighted to know that our bodycare ritual contains an active ingredient that illuminates the skin instantly. 
We refer to the White Peony Extract, which acts like an illuminating agent while balancing out the skin tone, correcting excessive redness and reducing dark spots that appear with age. Thanks to this extract, obtained from the roots of the peony, you'll achieve luminous skin with a healthy, natural color. 
8. Wrinkles? -
High Potency Triple-Antioxidant Complex
Our ritual
smooth
en
s the skin and reduces the appearance of wrinkles in 86% of the cases* 
Do you know why wrinkles appear? Our natural aging process and the impact of external aggressors reduce the thickness of our skin's layers. This, together with a lower production of collagen and elastin, favors the appearance of wrinkles. Our High Potency Triple-Antioxidant Complex is composed of state-of-the-art antioxidant agents and acts at different skin levels to prevent cellular oxidation.  
First, our complex works on the dermis and epidermis, restructuring volumes, redensifying, restructuring and remodeling the dermal matrix for a renewed texture that's smooth and without imperfections. Second, it protects the cells' nuclei and blocks three types of free radicals: oxygen, nitrogen and carbonyl. This blockage increases the cells' survival rate and reduces the damage caused by UVA/UVB rays on the molecular DNA to care for the body's skin. 
9. Do you have sensitive skin? - Prebiotic Hexapeptide 
Our
ritual
calms sensitive skin in 100% of the cases*
Do you frequently suffer from irritation, itchiness and dryness? Our bodycare ritual is also indicated for sensitive skin types thanks to the synergy of ingredients, amongst which we must highlight Prebiotic Hexapeptide. This is a peptide composed of 6 amino acids that calm inflammation, burning and redness associated with sensitive skins. 
Furthermore, this active ingredient also has softening properties and changes the skin's texture, smoothening and hydrating it and increasing its flexibility.  
Did you imagine that so many active and potent ingredients are necessary to prevent our body's aging? Be part of the bodycare revolution! In addition, you must know that our bodycare collection is free of toxins, like sulfates, parabens, mineral oils, paraffin or petrolatum, as the rest of our haircare and facial care Treasures. 
*This article is based on independent clinical studies performed on 45 women over the age of 35 after using the complete ritual (body scrub, cleansing balm and body cream) during 12 weeks.
Of the women surveyed in the study, 100% would recommend the Glacial White Caviar Precious Body Collection to a friend. Try our bodycare ritual and you will also want to recommend it!