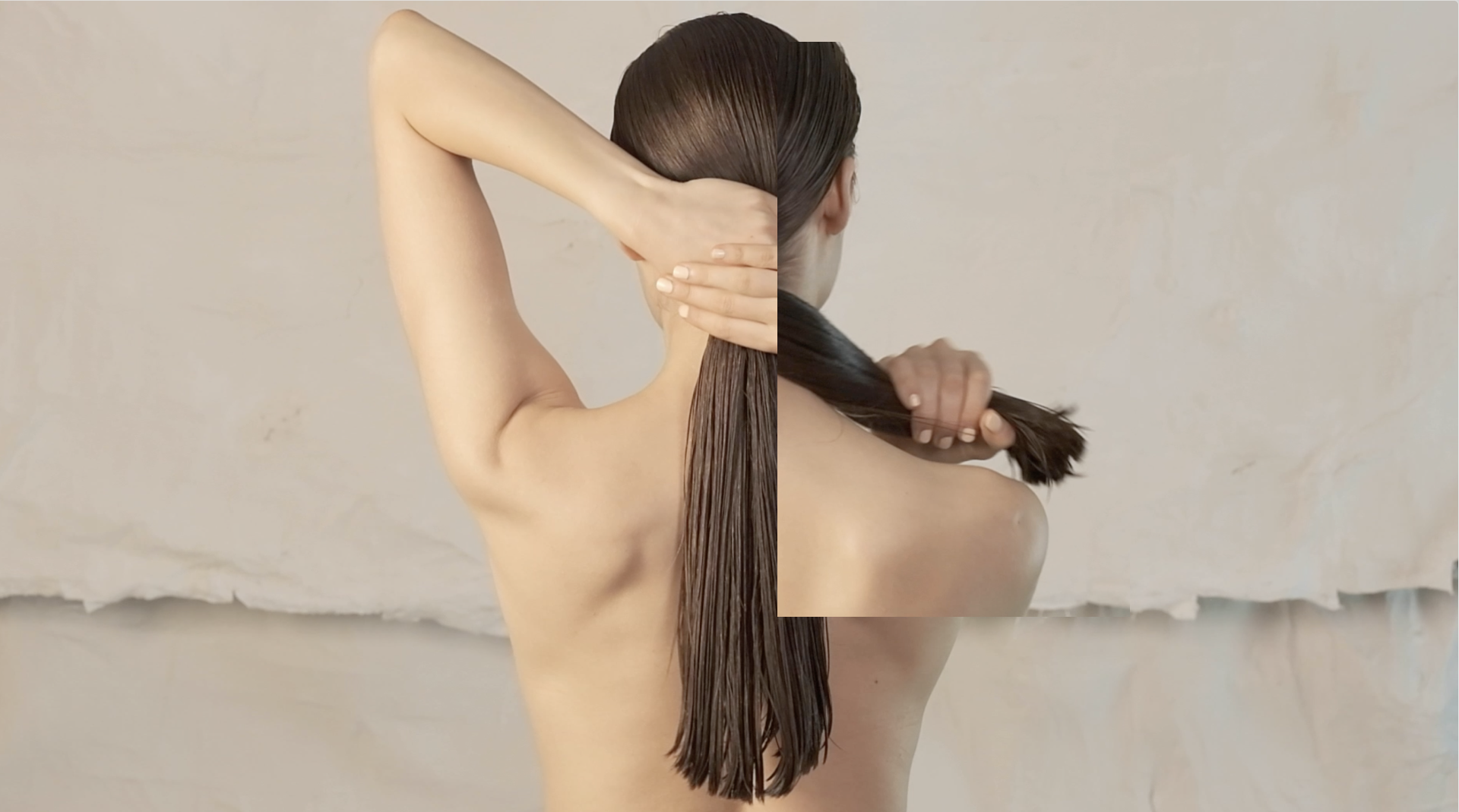 The mask and the conditioner are the treasures of hydration and hair nourishment par excellence and yes, they are fully compatible. In fact, choosing between one or the other is one of the most common errors when creating a haircare routine, so forget about the 'hair mask vs conditioner' dilemma. Despite the fact that both contain active ingredients to promote the production of the hair's keratin from the root and for the hair to grow healthy, the truth is that they each contribute different benefits to the hair and should be correctly alternated to boast of deeply hydrated, nourished and soft hair.
Hair conditioner and hair mask benefits
A mask, with a richer, denser and creamier texture and a highly concentrated formula, provides intense hydration, nourishment and revitalizes hair so that it's silky and radiant, in addition to making brushing the hair easier. It's a hair treatment that's able to repair existent hair damage, protect it from numerous aggressive factors that damage it every day and provide the necessary nutrients to prevent aging of the scalp and to keep it healthy.
[Miriam's Tip] "The mask is a treasure that repairs our hair and it's possible to potentiate its benefits with our patience and our hands. When applying the mask, gently massage the wet scalp and hair; start with gentle downward movements, close to the ends, and gradually move up toward the roots. Comb your hair gently, wrap your hair in a dry and warm towel, and leave it in to act during 15 minutes before rinsing."
The conditioner, much lighter, revitalizes the hair, making it shiny and silky. It's a must in our haircare routine to hydrate, protect and repair the microdamage to which our hair and scalp are exposed each day, to keep our hair healthy and strong.
When

and how to use each one
Both the mask and the conditioner are treatments applied after shampooing, on clean, wet or damp hair and, most importantly, must be left on to act before rinsing. However, though the way in which they are applied is similar, their frequency of use is quite different.
The mask may be applied between one and three times weekly, depending on your lifestyle and how damaged, mistreated or aged your hair is. Remember that the mask has a repairing effect, wherefore if your hair is young, untreated and healthy, probably one mask treatment per week will suffice.
Do you use a hair mask before or after conditioner? When you shampoo your hair and use a mask, do not apply a conditioner, which should be used each time you cleanse your hair except on those days when you opt for a mask. This will help you detangle your hair more easily and will give you the sensation of softness that you're after.
Applying the product on the scalp:

Yes

or no?
When it comes to applying treatments, this is one of the great unknowns. Many people think that the scalp will look greasy and seem dirty if the mask or conditioner enters in contact with it. Nothing is further from the truth: our masks are especially formulated for this purpose.
As to the conditioner, at Miriam Quevedo we recommend using it on the scalp as well, applying a small amount of product from roots to ends and leaving it in to act for a couple of minutes. Meanwhile, as to the mask, it will depend on your scalp: if it allows for this (because it is neither greasy nor has dandruff), it's possible to apply it from the roots as well.
Treasures of Miriam Quevedo to hydrate and nourish