EXTREME CAVIAR COLLECTION
THE AGING EFFECTS OF CHEMICALS, THE NATURAL AGING PROCESS, AND OUR
ENVIRONMENT AFFECT OUR HAIR AS MUCH AS THEY DO OUR SKIN. 
OUR INTENSIVE ANTI-
AGING HAIRCARE LUXE LINE USES THE SAME SOPHISTICATED TECHNOLOGIES USED IN
SKINCARE TO REVERSE THE SIGNS OF AGING WHILE ADDRESSING SPECIFIC CONCERNS
SUCH AS OILY HAIR, DANDRUFF, AND HAIR LOSS. THE RESULT? RESTORED VIBRANCY,
AND ELASTICITY WITH EXTREME SHINE.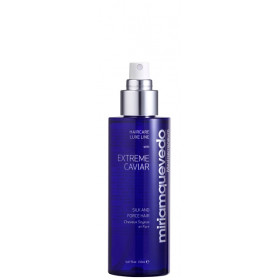 150ml / Net Wt. 5.07 fl.oz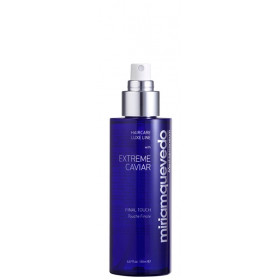 150ml / Net Wt. 5.07 fl.oz
BIO-REGENERATIVE SHOCK TREATMENTS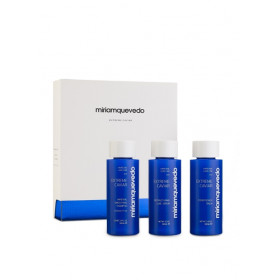 Extreme Caviar Imperial Smoothing Shampoo 100ml / 3.4 oz Extreme Caviar Conditioner Balm 100ml / 3.4 oz Extreme Caviar Restructuring Luxe Serum 100ml / 3.4 oz