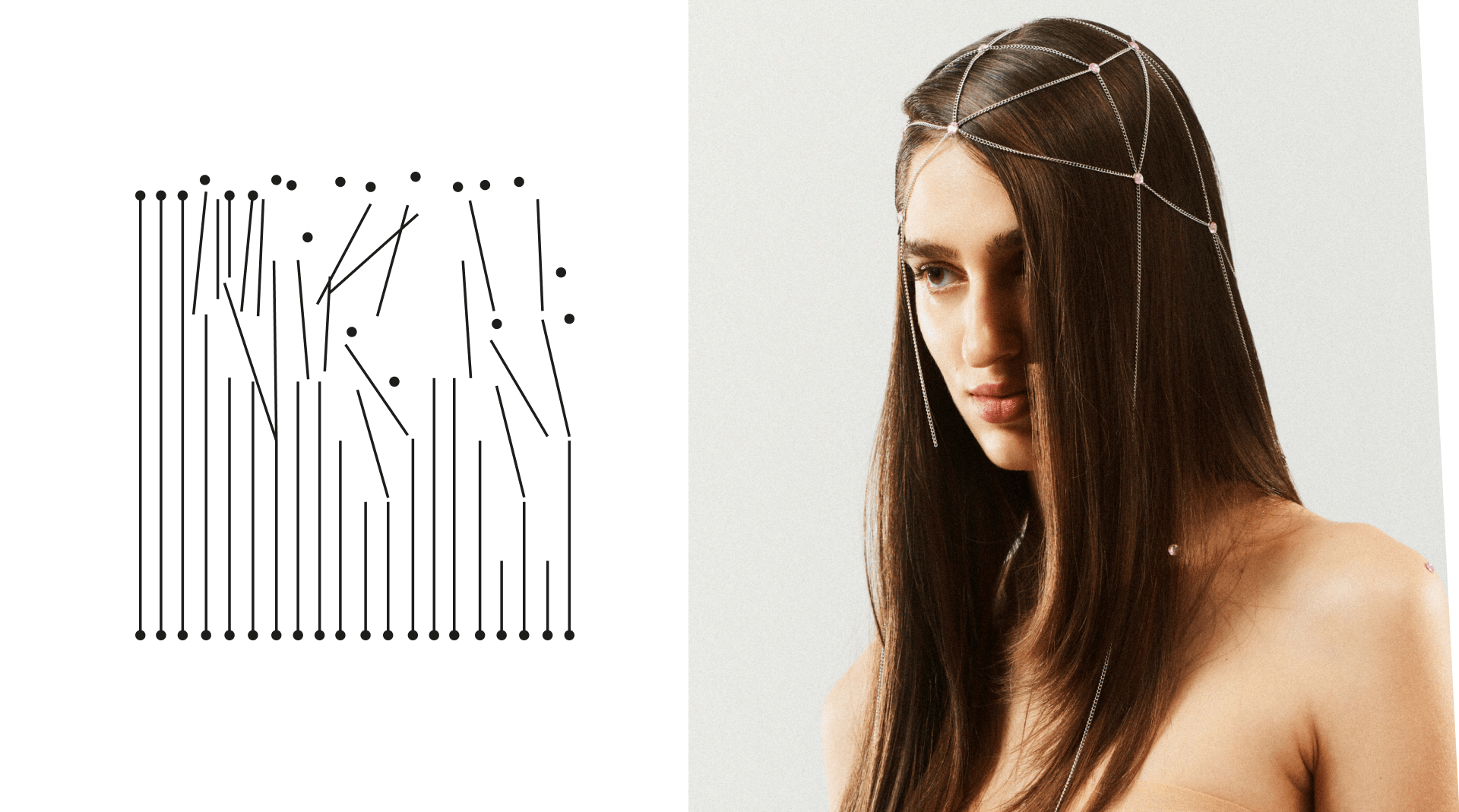 Have you realized that everyone suffers from hair loss at some point? And that this loss is even greater when seasons change, right? Genetics and epigenetics, excess oil, hormonal changes, lack of nutrients, poor diet, overexposure to UV rays... and, of course, the hair's natural aging process, can result in the incorrect functioning of our scalp and follicles. If you notice that your hair has lost density or that it sheds often, I'll explain how to prevent hair loss. 
Why does hair shed?
Our hair's functioning and growth is regulated by one of our biological clocks. Each organism has a biological clock in charge of ensuring that our body follows a rhythm. 
These clocks also control what are called circadian rhythms: this is what enables our body to differentiate day and night and behave accordingly. These also monitor a series of natural physical, mental and behavioral processes that adhere to 24-hour cycles. 
These rhythms directly affect our capacity for regenerating our hair over our lifetime. A loss of between 50-150 hairs per day is considered normal for men and women alike. However, as we age, our circulation, cellular functioning and the follicles' absorption of nutrients and oxygen slow down. In addition, any irregularity of our biological clocks can trigger premature aging of both the follicles and the hair shaft. 
This alters the amount and quality of hair that is born and incites a gradual miniaturization and weakening of the follicles, thereby increasing hair loss.
What are the causes that favor hair loss?
Age
Our skin is the body's largest organ and the vehicle through which many substances that are harmful to our health penetrate. The scalp is an extension of our skin and, given its large amount of penetrative channels, is the second area of our body through which a higher level of environmental contaminants enter.
For this reason, our hair follicles' cells are constantly exposed to damage and become dysfunctional as we age. When this happens, they lose their self-renewal capacity and hair loss ensues.
Stress
When we are exposed to a traumatic event or are in a state of shock, our body's leukocytes fight against our hair follicles, remit them to a resting phase and hinder their growth. 
Also, when we are under stressful conditions, we generate high levels of cortisol: the stress hormone. Cortisol sends signals to our system, which prepares to defend itself unto possible threats: it withdraws activities, vitamins and nutrients from other body areas that it does not consider indispensable, like the hair. The body stops sending signals to our follicles' cells and these become debilitated until they provoke hair loss, given their lack of strength to recover. 
Oily scalp
Sebum is a type of oil generated by the skin and scalp, and is an essential protectant. However, excess sebum is one of the leading causes of hair loss. It obstructs our follicles and impedes the arrival of nutrients and oxygen required for them to grow strong.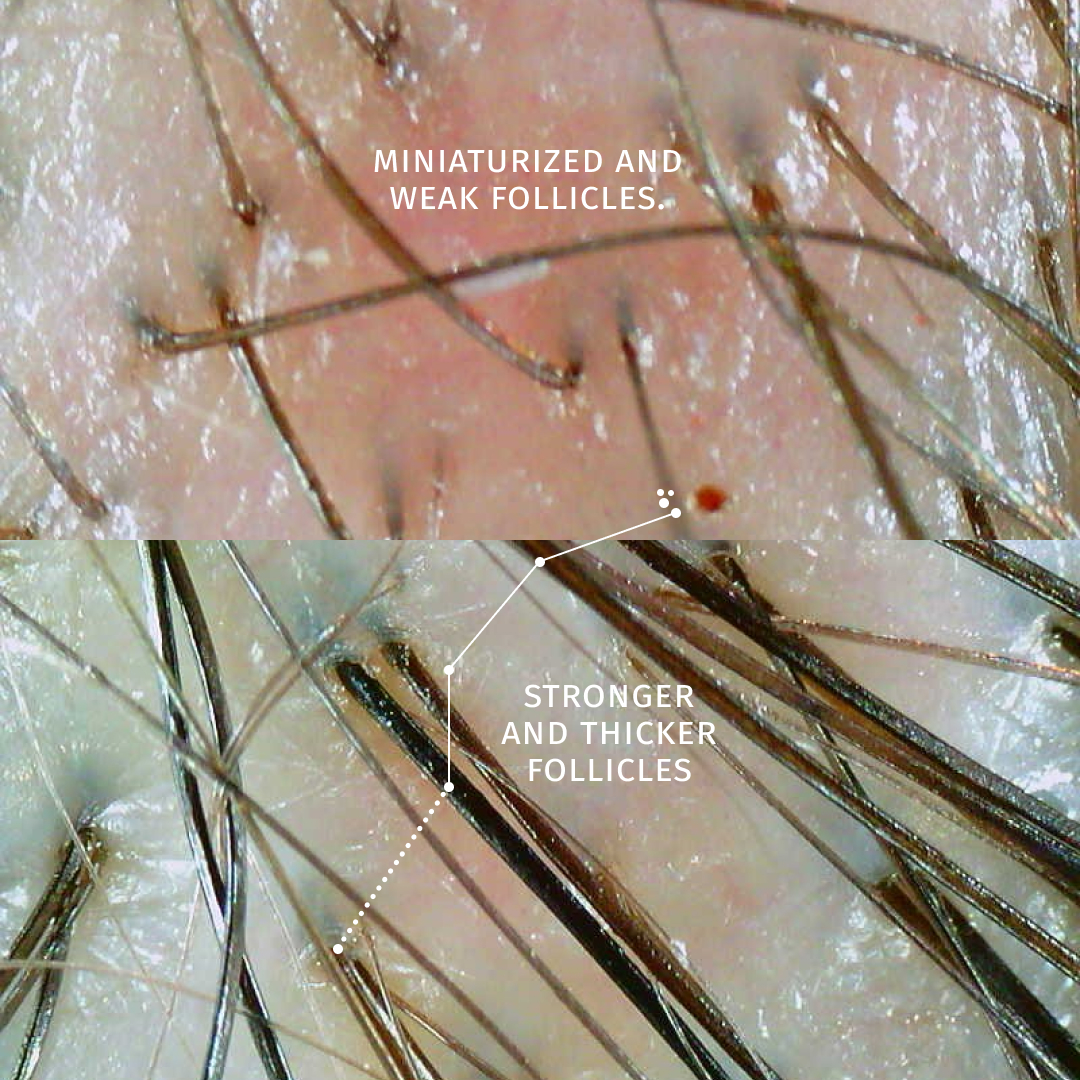 Hormones
Hormones, testosterone and dihydrotestosterone (DHT) regulate the amount, growth and distribution of our hair. This type of hair loss is called androgenic alopecia. 
Hair loss in women tends to be closely associated with menopause: the female body produces fewer estrogens and progesterones - the hormones that trigger the hair's growth phase. 
Men can also suffer hair loss due to hormonal irregularities. There is usually a family history of this in their direct relatives, on behalf of the mother. The hair follicles on the frontal, upper and crown areas have excessive 5α-reductase enzymes, and when testosterone reaches these follicles, it transforms into DHT and atrophies them, until damage becomes definitive and follicles shed.
Traction
Did you know that wearing pigtails, buns, braids... Or using too many extensions can also provoke hair loss? Repeatedly pulling the hair causes inflammaging of the follicles, stretches and weakens them, and can lead to traction alopecia in the long term.
Weather
Changes of season increase the amount of hair we shed. In particular during the period following summer because of the damage caused by the sun and UV rays, among others. Seasonal hair loss is normal but, if left uncontrolled, together with other aging-related factors, can become more severe. 
How to prevent hair loss
Revitalizing our hair and scalp, as well as activating its cellular mechanism and assuring the correct absorption of necessary nutrients, are essential to detain or prevent hair loss. 
Surely you exfoliate your face at least once weekly, right? Have you thought about exfoliating your scalp? Well, it's the first step you must include in your haircare routine to counteract this concern. Exfoliate your scalp using the Exfoliating Scrub Scalp Mask with a massage to activate microcirculation, improve oxygenation, eliminate impurities, excess sebum and residues that smother the follicle, while also ensuring the correct absorption of nutrients.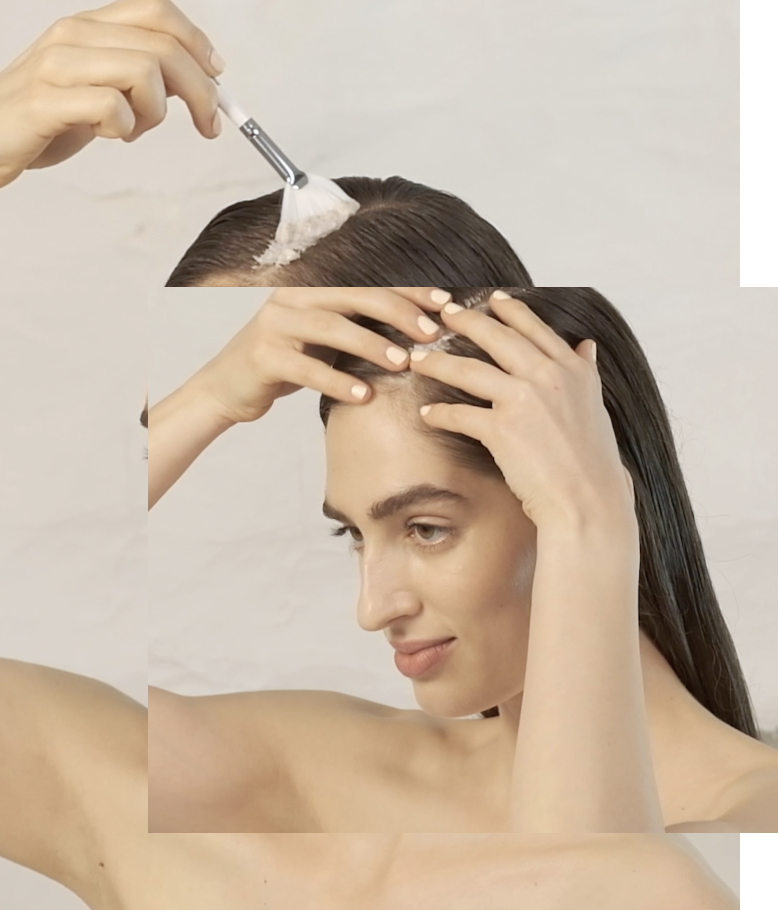 You must also use products adapted to your hair type, with specific formulations that detain hair loss and regenerate hair that has shed.
Our Special Hair Loss Shampoo protects and stimulates the growth metabolism. It contains Cegaba, my favorite ingredient to detain hair loss and improve the follicle's anchoring. After shampoo, apply the Intensive Anti-Aging Luxe Masque: it penetrates the fiber and scalp to nourish and repair the hair with its potent combination of Caviar with vitamins, proteins, lipids, etc.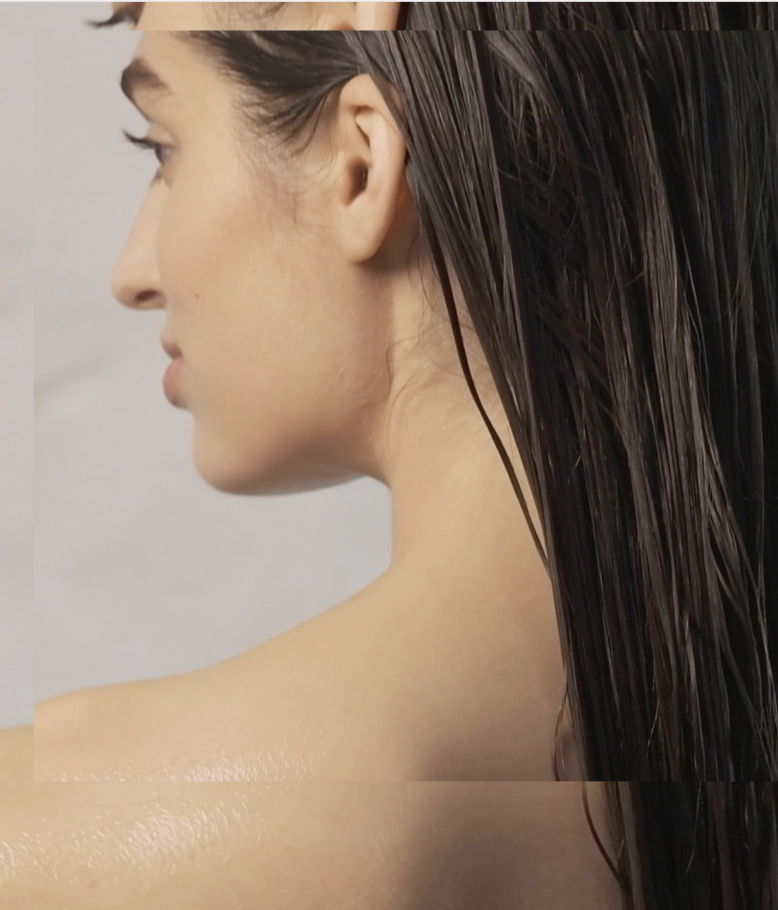 Furthermore, don't forget our must-have against hair loss: the shock treatment. It treats hair loss directly form the root and strengthens the follicle while you sleep. Formulated with L-Arginine that stimulates blood flow to the scalp and enables the penetration of nutrients in the follicle, together with Nucleic Acid that ensures the growth of strong, healthy hair.
The ultimate goal is to keep the pathology from progressing and extend the hair's life cycle. Bear in mind that prevention is better than cure and that you should not ignore any hair loss phase, because follicles that have already died cannot be recovered.