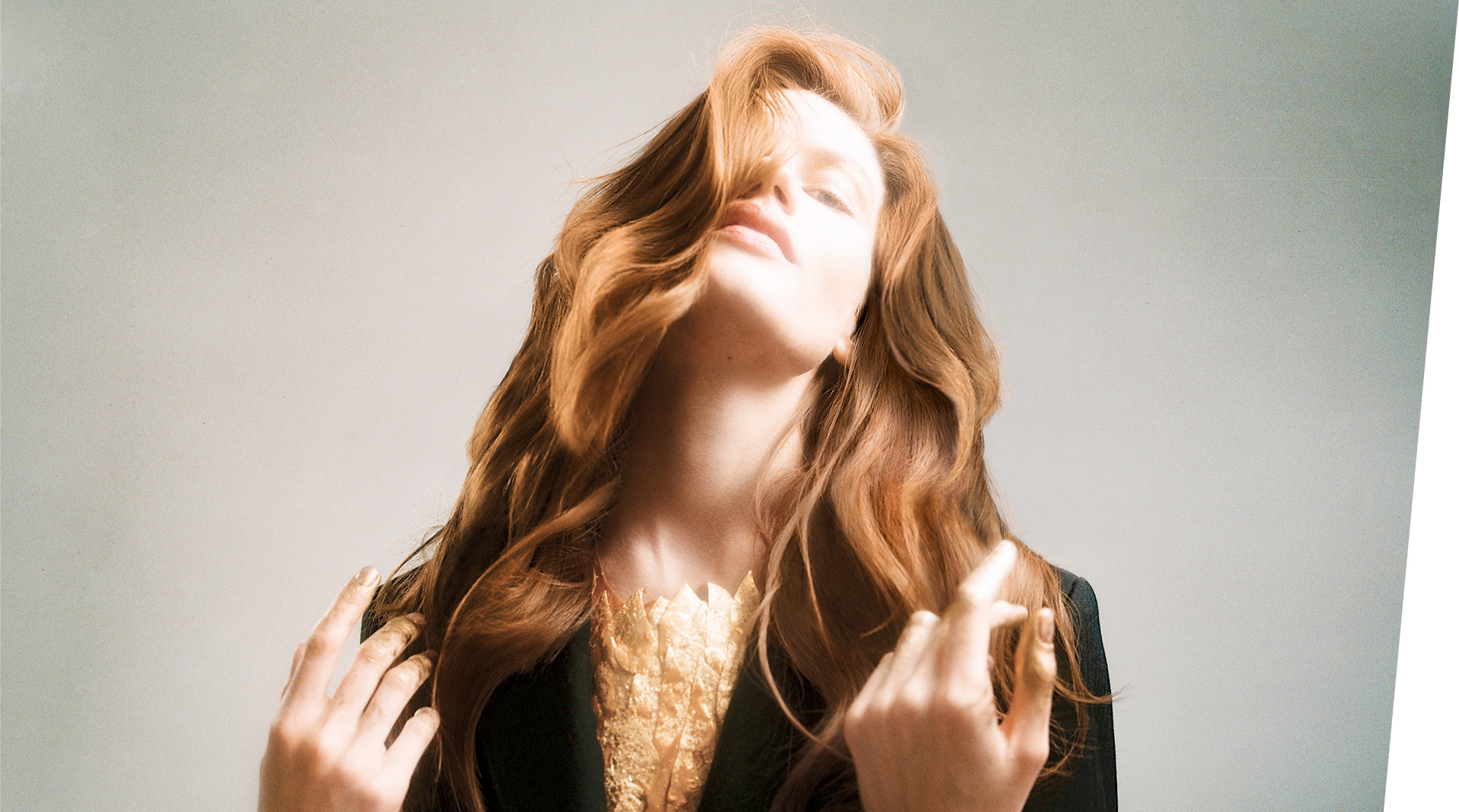 Did you know that your hair's porosity level directly impacts its capacity to retain hydration? If you notice that it is dry, dull and has split ends and you've observed that it quickly absorbs the products you apply, it's quite likely that your mane is screaming for in-depth nourishment. Don't despair! Here is THE ritual if you need to treat porous hair and restore its luminosity. Discover below the perfect hair products for thick hair.  
Sublime Gold: Intensive treatment for porous hair 
A revolution has arrived at Miriam Quevedo with the new generation of Sublime Gold. The most luxurious haircare collection ever launched, with an incomparable concentration of Bioactive 24K Gold that can transform your hair from the inside out providing unprecedented nourishment and exceptional luminosity. 
How to repair porous hair in 6 steps 
Step 1: LUMINOUS SHAMPOO 
Our transformative shampoo contains rejuvenating properties that provide unprecedented nourishment. Supercharged with Bioactive 24K Gold, Wild Olive Stem Cells and Vitamin D Nectar, the Luminous Shampoo nourishes without weighing the hair down and acts as a protective shield against aging and color loss.  
The sulfate-free vegan formula leaves hair extremely soft, silky and luminous thanks to the 24K Micronized Gold.   
Its ingredients nourish, repair and regenerate the core of the hair fiber and the scalp, diminishing the visible and invisible signs of aging.  
Miriam's Tip: Leave the shampoo in for about 2 to 3 minutes while gently massaging the scalp for better penetration of all its sublime active ingredients. 
Step 2: LUMINOUS CONDITIONER 
The luxurious conditioning balm hydrates and provides spectacular nourishment and luminosity. In addition, the formula of our Luminous Conditioner is infused with Bioactive 24K Gold, Wild Olive Stem Cells and Vegan Keratin which will make detangling your hair a very simple task.  
Thanks to its advanced formulation, your porous hair gets more elastic and protected from external aggressions.  
 Step 3: OPULENT TRANSFORMING MASK 
The true jewel of our collection. Its highly transformative formula regenerates porous hair and instantly converts it into a rejuvenated, nourished and illuminated mane without weighing it down, while providing extra volume from the roots.  
This must-have mask for porous hair acts on a cellular level, and contains nourishing, non-irritant and antioxidant properties that potentiate the hair's softness and silkiness, repairing the fiber internal structure to strengthen the hair from within.  
Miriam's Tip: Think of this treasure as if it were a luxurious anti-aging facial mask. Apply the Opulent Transforming Mask outside of the shower, wrap your hair in the Deluxe Hair Turban and leave it for 20-30min. But above all: enjoy this sublime ritual. 
Step 4: LEAVE-IN TREATMENT SHIELD 
Meet the hair elixir treatment with a global action. Beyond nourishment, luminosity, softness, manageability to your mane, it provides complete protection to both hair and scalp. It acts as a protective shield against external aggressors that cause premature aging: heat tools, chemical treatments, pollution, blue light or UV rays.  
With this wonder you will deeply nourish your porous hair and restore its lost silkiness and luminosity.  
Miriam's Tip: For extra protection and nourishment, apply a small amount of the Leave-in Treatment Shield during the day, any time you wish. You can also use it as an overnight treatment, wrapping your hair in a hair turban and washing it the next morning with your Miriam Quevedo cleansing ritual.  
Step 5: ULTRA-NOURISHING OIL 
Like a liquid gold treasure, this hair oil counteracts aging and instantly revitalizes your locks while adding shine thanks to its Bioactive 24K Gold.  
The Ultra-nourishing Oil is supercharged with 10 precious botanical oils rich in fatty acids that soften, nourish and reinforce the hair.  
Its formula is designed to protect the hair against solar damage.  
Step 6: ULTRA-BRILLIANT MIST 
This protective and illuminating hair mist infused with Bioactive 24K Gold, Vegan Shine Beautifier Complex and Solar Protection provides a extra shine and silky finish.  
Our Ultra-brilliant Mist instantly sublimates hair with golden highlights and will make you fall in love with its marvelous fragrance, from the very first use.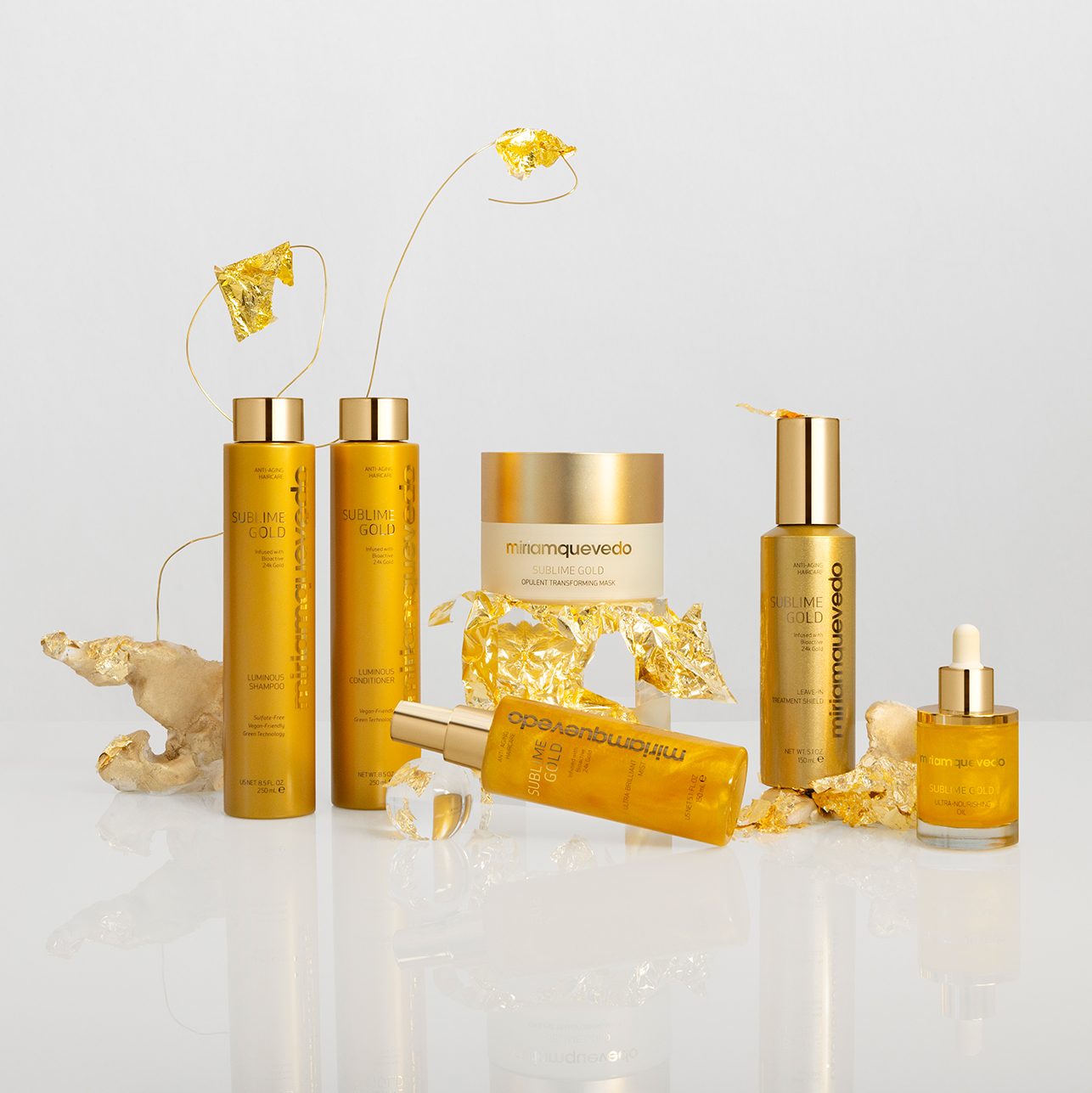 Say goodbye to dry, dull and damaged hair. After trying this intensive treatment for porous hair, we promise you that your hair will never be the same again. Your hair transformation journey begins now.
Are you ready to shine?