CHRISTMAS
Your gifts are wrapped with
Barcelona's Eixample
Barcelona is the hometown of Miriam Quevedo and the city where all of our exquisite collections are developed. The city's urban layout, designed by the engineer Ildefons Cerdà, is centered on people's needs. Likewise, our clients and their concerns are at the core of the Miriam Quevedo philosophy. For 20 years now, we make people shine with our treasures, and Barcelona inspires us each day.

For this reason, this Christmas we wish to pay tribute to Barcelona in a very special collaboration with the local artist Marcos Peinado, wrapping up our Holiday Rituals in limited-edition exclusive designs.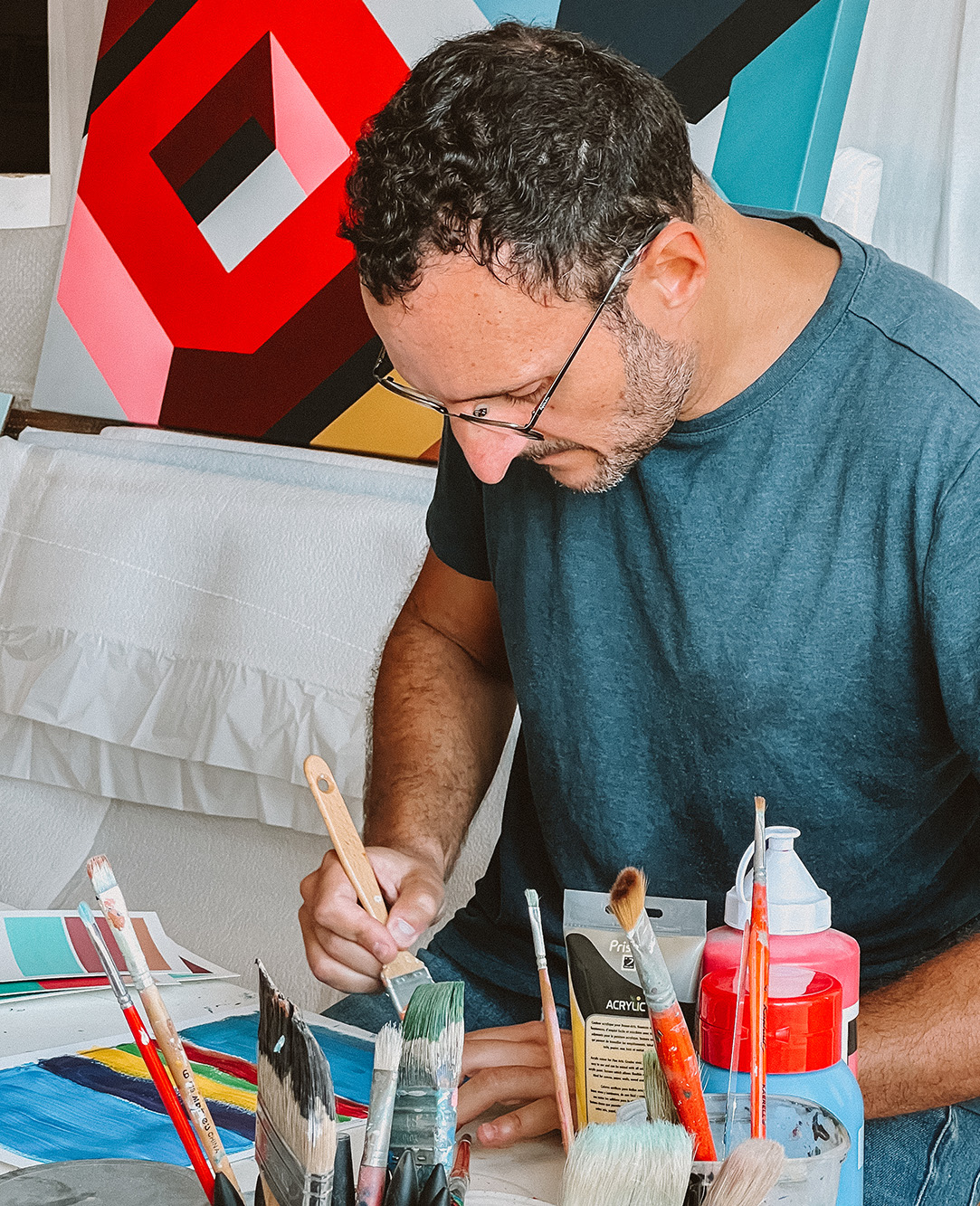 Meet Marcos Peinado
A native of Barcelona, Marcos still lives where he has his studio. At the end of the nineties, he studied Fine Arts at the University of Barcelona, specializing in design and painting. Since then, he combines both facets in his work and personal life, having presented individual and collective exhibitions of his art in Barcelona and surrounding areas.
His reinterpretation of Barcelona's architecture underlies his works, inspired by her vibrant colors and geometry. The colors of Miriam Quevedo's most iconic collections have inspired Marcos to create an exclusive-design work representing the Eixample district of Barcelona.