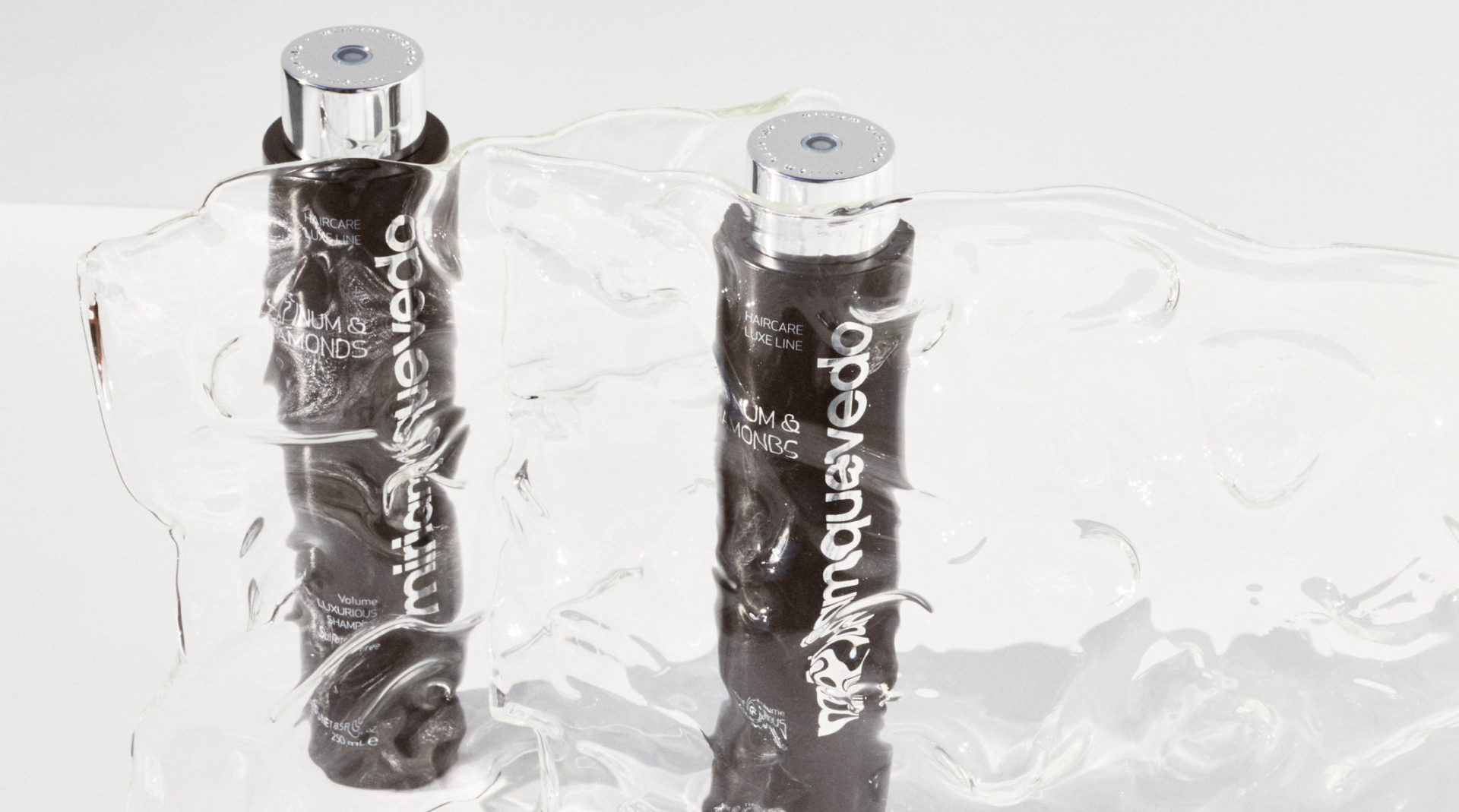 Did you know that the loss of the hair's volume is one of the visible effects of hair and scalp aging? With the passing of time, both women and men's hair can lose body, vitality and silkiness, and all of this affects fine hair even more. Do you want to know how to give your hair volume? Keep reading!
Why does your hair lack volume?
First of all, your hair type is a determining factor. Thick hair has a natural tendency to stand up on its own because its fibers have a larger diameter than finer hair. This structure type gives rigidity and resistance, provides natural volume and makes it difficult for hair to bend or lay flat. 
To the contrary, the smaller diameter of the fibers of fine hair restricts its natural volume. Weaker strands and the hair's own weight make the mane appear flat, straight and lifeless. 
In addition, we must bear in mind that the hair and scalp, just like our skin, age each day due to a variety of factors such as: 
- The natural aging process causes the hair to lose a large amount of the proteins that comprise it and therefore, both the fiber and the follicle become thinner. Also, hormonal changes can provoke the loss of body, vitality and shine. 
- As well, environmental agents, like exposure to solar radiation, and chemical or mechanical aging from the abuse of heat tools, further damage its structure. 
- If you don't use the adequate products for your hair type or if you use too much quantity, you'll also make your hair look flat. In the case of fine hair, all of these aging-related factors have an even greater impact on the mane's volume. 
How to give your hair volume?
To have voluminous hair, it's necessary to repair the damage induced by different aging-related factors, maintain its healthiness and learn to bring out your mane's best, even if you have fine hair. 
The first step toward correct hair-related health is exfoliation y cleansing. Because sebum, sweat and styling products can adhere to your hair and make it flat, you must detoxify and oxygenate the scalp at least once a week. This will restore its vitality and help it elevate on its own. 
Afterward, you must nourish the hair in depth, strengthen and thicken the hair fibers' structures, and provide it with ingredients rich in high antioxidant properties for protection and prevention of future damage. 
As the last step, you can use light-texture products to maximize your hair's volume. It's important that these provide body and at the same time preserve your hair's shine, silkiness and natural movement.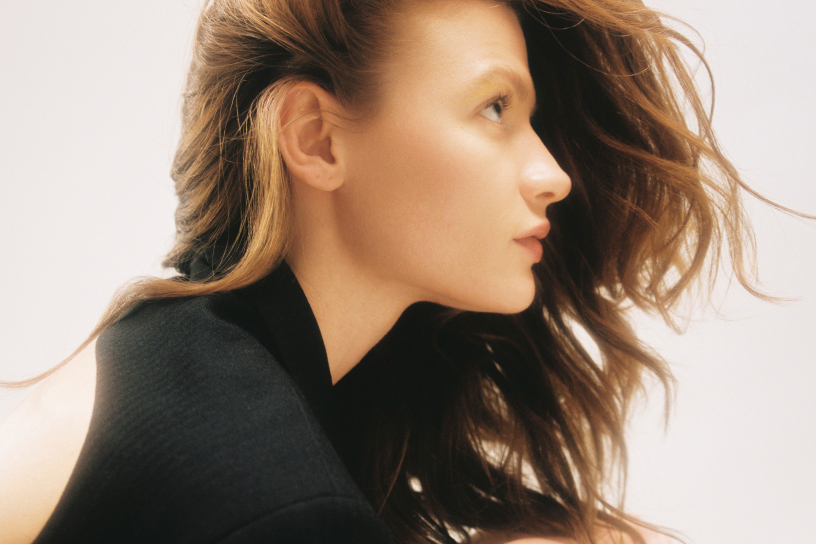 The ingredients to give the hair volume
Platinum & Diamonds is a global anti-aging collection created especially for the needs of fine hair or manes that need to recover their volume. It counteracts the hair's aging process while making it ultra-voluminous, revitalized and silky. 
Its formulation is enriched with a unique selection of precious, exquisite, state-of-the-art active ingredients. Likewise, at Miriam Quevedo we use exclusive, repairing and ultralight peptides that envelop and thicken the hair fiber for a beautiful, silky and voluminous mane. 
- Diamond Powder is a potent hydrating and nourishing regenerator that potentiates the hair's luminosity. 
- Platinum Powder regulates the balanced functioning of the hair and scalp alike, thereby improving the absorption of nutrients. It also restores the hair's elasticity, inflates the hair without stickiness nor opaqueness and adds luminosity to your mane. 
- Keratin Peptide promotes the restoration of the hair fibers, regulates the sebaceous glands, potentiates shine, softness and inhibits the damage caused by heat treatments.
- Marine Collagen Peptide of high purity protects, conditions and provides chemically-treated hair with firmness and structure. 
- Thermal Water regulates sebum, aids oxygenation and restores the hair's elasticity and collagen. 
My secrets for giving volume to fine hair
Using the right ritual for your hair and scalp needs is a must. The best way to give volume to fine hair is to begin with exfoliation. Remember, you should use the Scrub Scalp Mask once a week to detoxify the scalp and prepare it for the treasures you will apply afterward. 
Our Luxurious Shampoo to give volume to fine hair will give your mane new body and our Luxurious Mask will counteract and repair the effects of aging that make your hair appear matte. 
Don't forget the serum from Platinum & Diamonds before styling to strengthen and protect both the hair and scalp. Simply apply an amount like the size of a grain of rice, from mid-length to ends, and with what's left on your hands massage your scalp with your head downward.
For special events, my last trick is for you to use our Luxurious Texturizing Spray to give the hair extra volume and to always carry it with you in your purse for touch-ups at any time. It's quite easy to apply: remember to shake it before use, then divide your hair in large sections and spray it onto the roots at a distance of 15 cm. For a breathtaking impact, simply shake your hair with your hands. 
Haircuts that give fine hair volume
If you want to potentiate the effect of our treasures to achieve hair with volume… I recommend that you not always wear the same hairstyle. Try to switch sides where you part your hair to keep it voluminous. If you always wear your hair the same way, it becomes accustomed to this and loses movement. 
Otherwise… why not be daring with a haircut?
1. Mid-length hair: if you have fine hair, don't let it grow too long. The longer it is, the heavier it will be and more weighed-down it will look. 
2. or Short hair: dissimulates the lack of volume or scarce quantity of hair and gives a lot of play with volume thanks to bangs and sections of different lengths.
3. Thinned-out ends: short or mid-length hair with thinned-out ends provides a lot of movement. These are light cuts that are easy to style.
4. Layered hair: layered cuts give the hair a lot of movement and depth.