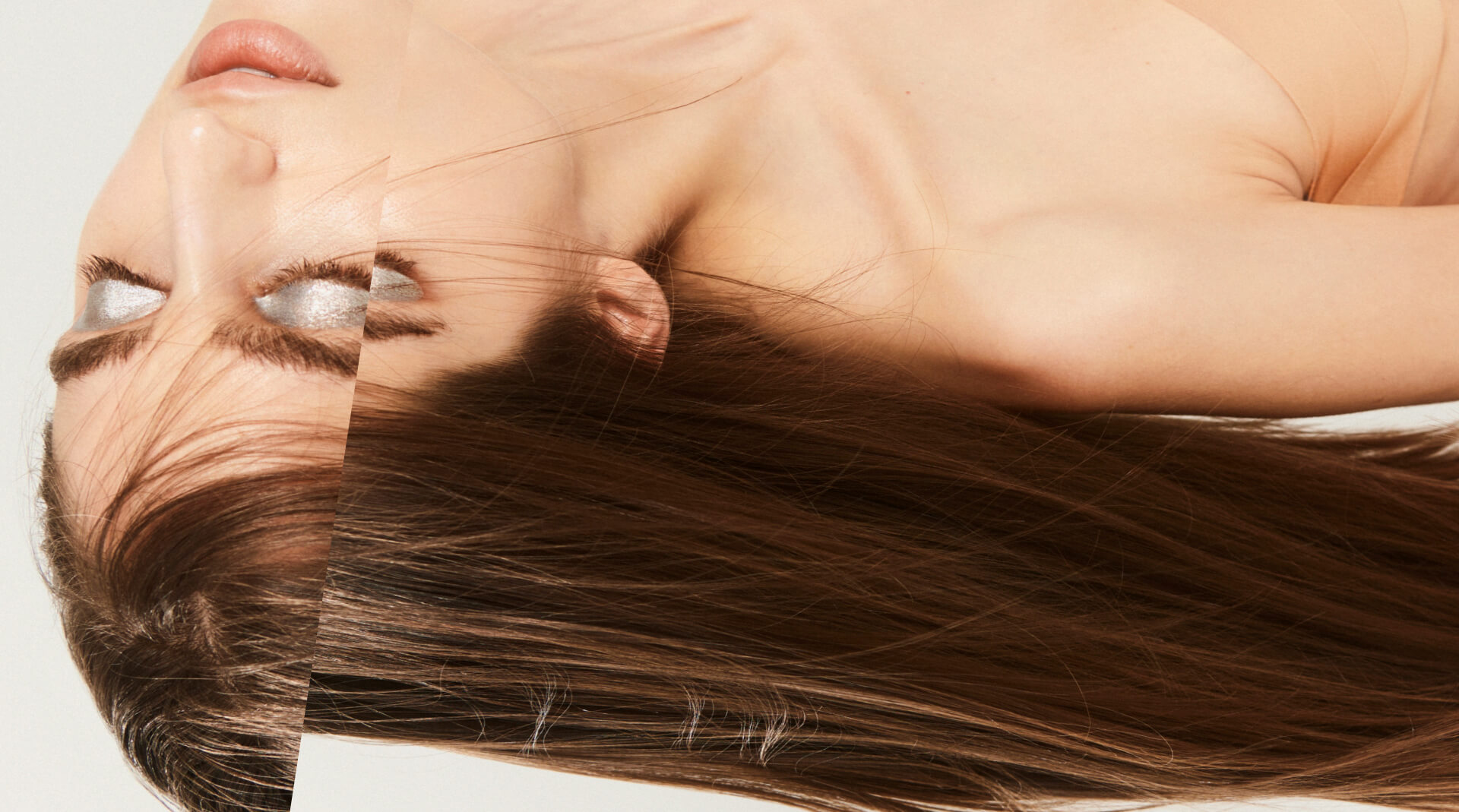 Did you know that your hair also ages? Well, yes. And those split ends, sensitivity, opacity or dryness are its wrinkles. When we refer to aged hair, very often the problem is located in the scalp, which is the follicles' base and anchorage.
As I always say: "beautiful hair begins with a healthy scalp". The scalp is an extension of our skin and the same aging factors affect it. What's more, it ages 6 times faster than the rest of the body's skin!
With this in mind, I transferred the unique and precious active ingredients that I used for skincare to haircare. Thanks to this, our rituals are potent anti-aging treatments: not only do they repair the existing damage from the follicles to the ends, but they also promote the growth of healthier hair.
Causes of the hair aging
Despite what you might think, the hair's aging is not simultaneous to aging due to the passing of time. Beyond age, a great number of factors that have to do with our lifestyle and surroundings accelerate our hair's natural aging process, and this translates into prematurely damaged and aged hair:
There are transversal aging factors:
- Epigenetics: the organism's capacity to react unto everything that occurs in its surroundings.
- Oxidative stress or cellular breakdown: this causes the system to become unbalanced.
- Inflammaging: a chronic and silent inflammatory process that results of the weakening of the immune system.
And some other aging-related factors:
01.

NATURAL OR BIOLOGICAL AGING

1. Age

2. Genetic factors

3. Hormonal imbalances

4. Cellular autophagy (self-cleaning process)

 

 

02.

CHEMICAL AND MECHANICAL AGING

1. Chemical aging caused by dyes, perms, straightening, etc.

2. Mechanical aging caused by styling tools and hairstyles

 

 

03.

ENVIRONMENTAL AGING

1. Pollution and toxic residues

2. Photoaging caused by UV rays

3. Thermal aging caused by changes in temperature

4. Digital aging from blue light or artificial light

 

 

04.

AGING DUE TO OUR LIFESTYLE

1. Physical and/or emotional stress

2. Diet and toxins

 
What are the consequences of aging on our hair?
All of these causes have many effects or markers, both visible and not visible, and that affect both follicles and scalp. For example:
- Free radicals reduce the skin's levels of natural antioxidants, triggering the failure of the antioxidant defense system.
- Overexposure to the sun decreases the skin's defenses and provokes failures of the immune system. Solar radiation ends up penetrating our cells, damaging our DNA and producing the appearance of markers that do not correspond to one's age.
- Heat can end up decomposing the skin's collagen and elastin, dehydrating and altering its protective layer, resulting in a significant drop of our antioxidant levels and damaging the genes in charge of generating new collagen.
- The light from screens and our overexposure to electronic devices sparks, among other things, the breakage of collagen and increased amounts of free radicals.
- Impurities (dead skin, excess oil, sweat...), residues (traces of products…) or toxins (dust, dirtiness…) adhere to and intoxicate and dehydrate the hair and scalp, altering the skin's protective layer and accelerating its aging.
- Brushing the hair too forcefully, wearing overtight hairstyles or rubbing it with a towel (yes, this damages the cuticle and weakens your mane) … leads to damaged hair.
The accumulation of two or more of all of the aging-related factors damages the cells' vital parts, causing their premature wear along with other visible and invisible effects, resulting in aged hair.
Potent anti-aging treatments
To prevent and counteract the hair's aging, it's very important to consider all of the hair's parts: scalp, follicle and fiber. Our rituals and treasures are formulated with precious ingredients and state-of-the-art biotechnology complexes to achieve a rejuvenated mane that's also healthy:
- Sublime Gold treats all hair types, especially thick, porous, dry and dull manes, providing them with unmatched nourishment and luminosity. 
- Black Baccara is ideal for repairing deep damage, strengthening and stimulating the growth of weak hair, contributing a global anti-aging action.
- Glacial White Caviar treats the most sensitive, irritated hair, hydrating it in depth.
- Platinum & Diamonds is designed to treat fine hair, giving it volume and body.
- Extreme Caviar is for all hair types, especially oily hair, targeting hair loss and dandruff.
Did you know that your hair also ages? It's especially crucial that you protect your hair and care for it conscientiously to prevent its premature aging.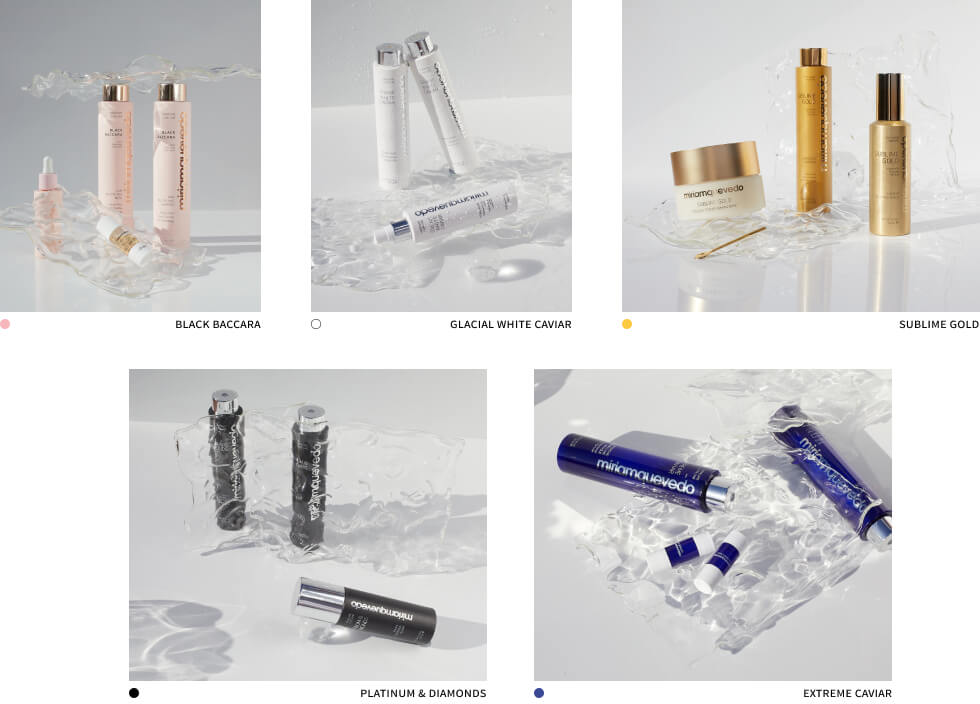 Meet the Customer Shine
If you don't know how to identify your needs, ask one of our hair therapists for advice and restore your hair's health, decelerate its aging and boast of the most precious mane ever. Click here to book your free virtual consultation.