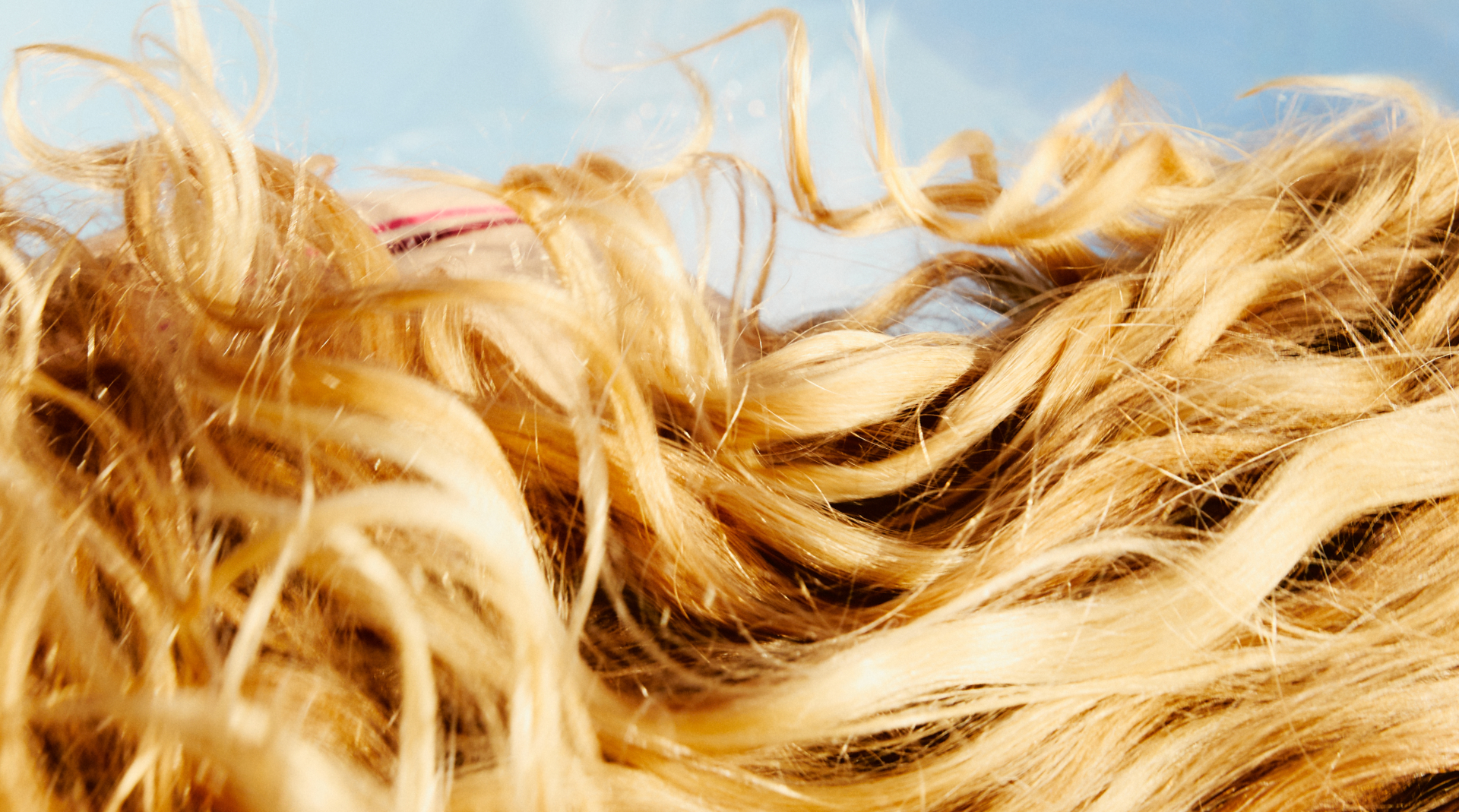 Our lifestyle, where we live, stress, health, straightening treatments, styling tools, free radicals, pollution... damage our hair's structure and our scalp. The result? The hair loses proteins and lipids, becomes finer and more fragile, dry, loses elasticity and becomes frizzy. This happened to Miriam and, at first, she didn't find any products that were sufficiently potent to rejuvenate her mane, until she discovered how to tame frizzy hair with the help of Bioactive 24K Gold.  
What does frizzy hair look like? 
Frizzy hair is characterized by a lack of humidity and hydration. It looks dry, opaque, lifeless, with unruly strands and untamable, short flyaways that protrude despite styling. The mane can also feel rough or porous to the touch, is difficult to brush and loses shine.  
Though wavy and curly hair is more sensitive to frizz, straight hair can also suffer frizziness in humid climates if it's dehydrated. 

Why is my hair so frizzy? 
Hair gets frizzy when the cuticles–the hair fibers' outer layers–open and expose the inner layer. The hair absorbs environmental humidity due to the scalp's lack of moisture, and this humidity penetrates the strands, causes them to swell and provokes the dreaded frizziness. This happens when hair is dry or damaged or is exposed to rain or environmental humidity (the reason why it's so much more difficult to tame hair in humid places).  
Frizz can also be caused by genetic factors, our lifestyle, stress, or even external aging-related factors, like chemical processes, UV rays, pollution, wind, free radicals and the abuse of heat tools, like the blow dryer or iron. 
How to tame frizzy hair with Bioactive 24K Gold 
Our R&D laboratory constantly strives to achieve increasingly potent and more effective formulas and discovered that Bioactive 24K Gold allows for obtaining truly exceptional results: it transforms the hair and scalp with intense nourishment, helping to stimulate collagen synthesis and protection against environmental conditions.  
Furthermore, one of its most important properties of this precious metal is its channeling power, acting as a vehicle of the main active ingredients and enabling their optimal absorption. Thanks to this, the Bioactive 24K Gold, together with the concentrated active ingredients, manages to avoid frizziness of the hair, among other things.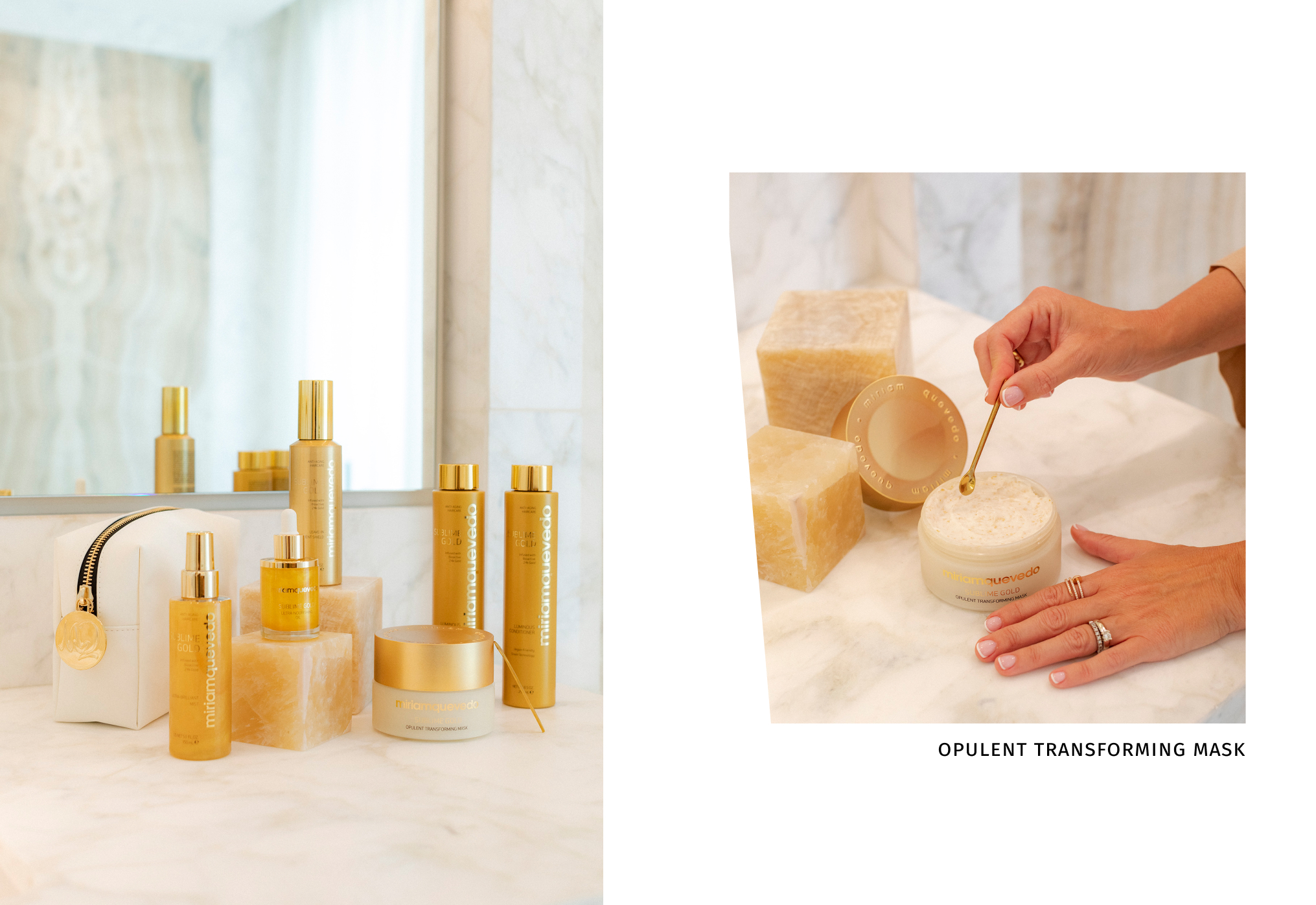 Sublime Gold contains an unprecedented concentration of Bioactive 24K Gold in all of its forms: bioactive, micronized and in flakes, and acts simultaneously from three fronts: 
-  Neutralizes free radicals, reinforces the skin barrier and protects from external aggressors as an anti-aging protective shield.  
-  Helps to optimize the bio-distribution of the ultrarestorative active ingredients, enabling an improved and faster absorption.  
-  Provides an extraordinary luminosity, naturally.  
Together with the 44 active ingredients concentrated in the formulation, among which are Vitamin D Nectar and fractions of microlipids extracted from Mediterranean Wild-Olive Stem Cells, it offers a global anti-aging action for both the hair and scalp.  
It acts on a cellular level from the scalp and directly on the hair's cortex, through to the ends, counteracting frizziness and transforming dry, porous and mistreated manes, providing them nourishment, luminosity, reparation and manageability.  
Tips on how to get rid of frizzy hair 
Proper haircare is necessary to avoid frizz. To achieve this, we share some of Miriam's tips for you to pamper your mane as it deserves: 
1. Don't rub your hair with a towel: when drying it, gently press sections of your mane with a microfiber towel to absorb excess water. A microfiber turban like our Deluxe Hair Turban shortens drying time by up to 50% and protects the hair structure, prevents breakage, tangles and frizz, thereby protecting the cuticles.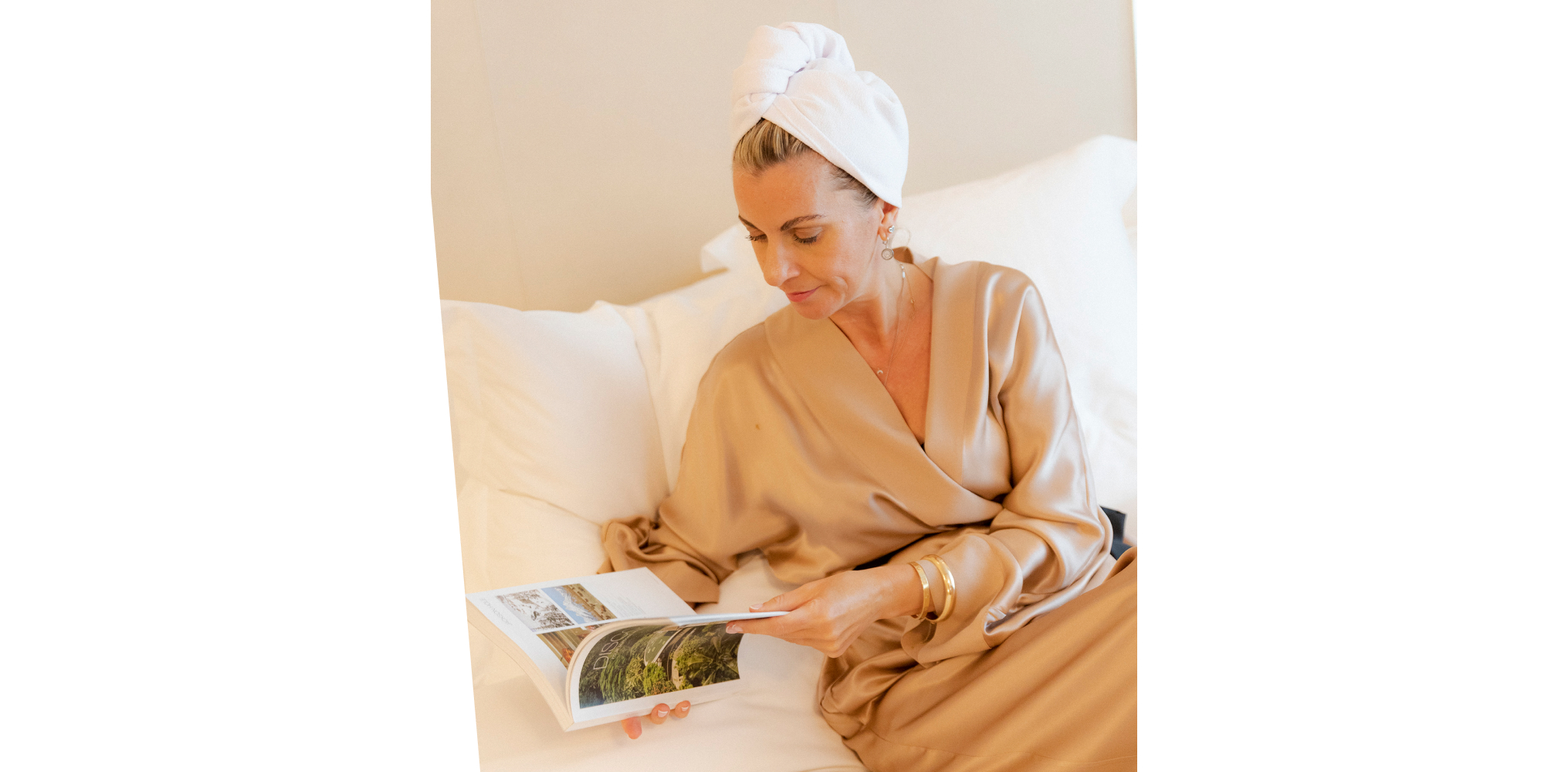 2. Don't overuse hot water: rinse your hair with cold or warm water to seal the fibers' cuticles. 
3. Use a brush with soft bristles: avoid plastic and metal brushes and combs –these produce static electricity. It's preferable to use a brush made of wood or natural fibers and with gentle bristles to prevent the hairs' breakage and frizz.  
4. Style your mane using a nourishing oil or leave-in conditioner, like the Sublime Gold Ultra-nourishing Oil or the Leave-In Treatment Shield and use a wide-toothed comb to detangle it.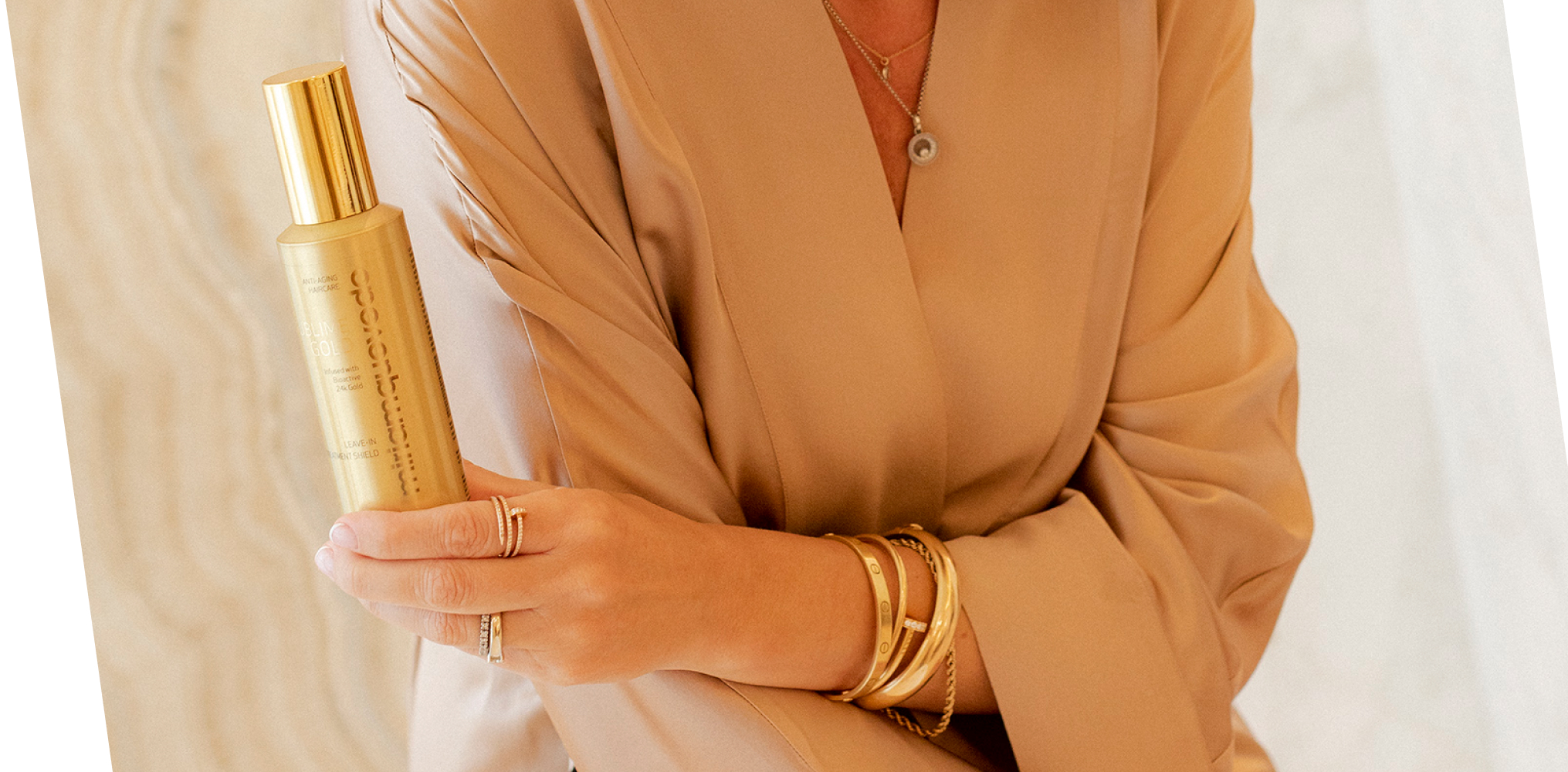 5. Avoid heat tools: these can damage the hair and worsen frizziness. It's recommendable to limit the use of hair dryers and irons, or use them at a low temperature.  
6. Apply a hair mask as a shock treatment: Miriam recommends substituting your conditioner with the mask once a week for in-depth nourishment. Leave the Sublime Gold Opulent Transforming Mask on to act between 20 and 30 minutes and rinse out afterward, or apply it on hair when dry and leave on overnight for extra reparation.  
7. Use products suitable for your hair type: specific products exist for frizzy hair for nourishing it in depth and keeping frizziness under control. 
If you notice that your hair is dry, brittle, and quickly absorbs the products you apply, your mane is begging to be rescued! Nourishment is key to preventing frizz and its effects, in addition to protecting the mane, repairing damage and restoring its strength and lost luminosity. With SUBLIME GOLD, you'll simultaneously obtain unprecedented in-depth nourishment and luminosity and soft, manageable hair.