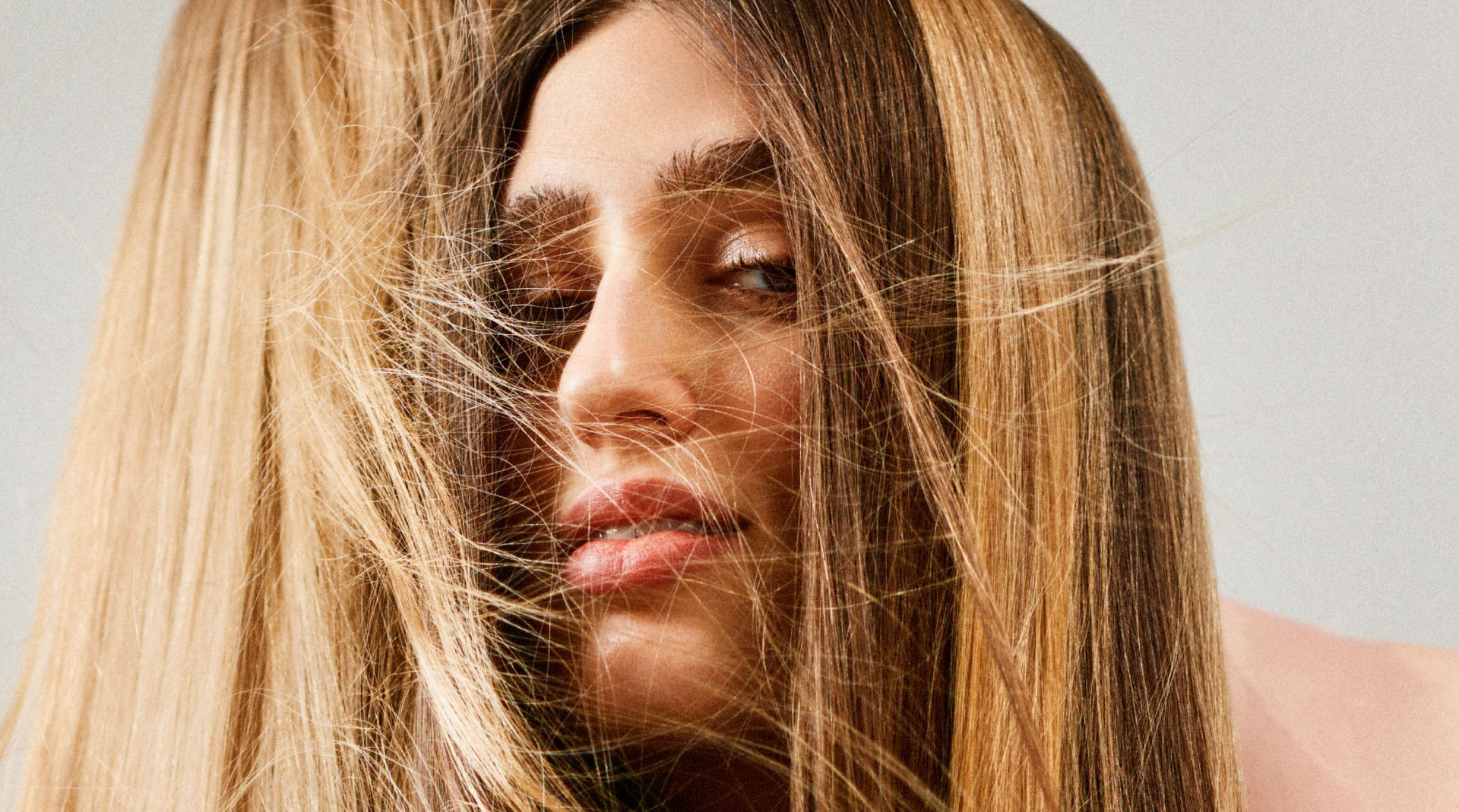 We want you to shine year-round, so we're going to reveal how to prepare your hair for summer for you to shine your brightest! The most awaited season of the year is synonymous of great weather, vacations, swimming in the sea, relaxing on the beach... However, we must not forget to properly protect our hair since the sun, salt and chlorine harm both the scalp and hair fiber. Following a routine to prevent the damage inflicted by summer is crucial to maintain healthy, strong and shiny hair over these months, whatever your plans may be. We're going to tell you how to prepare your hair for summer! 
Did you know that our hair fiber is mostly composed of proteins? Amongst these, keratin is the main one and is in charge of preserving the hair's structure, giving it strength and elasticity. Keratin is made up of chains of helix-shaped amino acids united by molecular bonds. During summer we're more exposed to environmental elements, like UV rays and high temperatures, which break the keratin bonds. In addition, these external aggressors cause water to evaporate and degrade the cuticle-sealing lipids. Altogether, this translates into weakened hair that easily tends toward breakage. 
Hydration alone is not enough to repair damaged hair. The secret lies in giving the hair all of the components it needs.  
How to prepare your hair for summer with Luxe Cure
Thanks to our Bond Rejuvenating Luxe Cure, the shock treatment of our Black Baccara collection, you'll achieve an instant repair effect for your hair. Comprised of natural and biotechnological ingredients that repair the hair fiber both within and externally, it restores its virgin appearance, flexibility and luminosity so that you can show off your best hair this summer. 
Our Luxe Cure contains the exclusive Multi-bond Filler biotechnology ingredient which penetrates to the hair fiber's cortex to repair the bonds at the molecular level. That's how it restores your hair's original resistance and elasticity.  
Furthermore, the Luxe Cure contains other precious ingredients that make this treatment indispensable for summer haircare. We're referring to the Fresh Rose Stem Cells that stimulate the regeneration of the hair follicle's stem cells; the Pure 24K Gold Flakes with antioxidant properties as a defense against free radicals; and Moringa Peptide to protect from environmental contamination. In addition, the Luxe Cure by Miriam Quevedo contributes a high dose of vegan keratin to hair, which fills in the gaps of the hair protein so that it looks redensified and healthy. 
How do you apply the Luxe Cure by Miriam Quevedo?
Wash your hair with shampoo and hydrate it with a mask. We recommend the Black Baccara products to enhance the result. 

Dry your hair with a towel by gently squeezing instead of rubbing, or use our turban. 
Thoroughly shake the treatment's two vials (Phase 1 and Phase 2) to activate the ingredients and pour them into the measuring beaker. 

Mix with the brush until obtaining a creamy, uniform texture (like a mask). 

Divide your hair into 4 sections and apply the mixture from the root to the ends. Make sure that each section is covered uniformly. 

Leave on hair for a minimum of 20 minutes. You can wrap your hair in a warm turban to enhance the result. 

Rinse your hair thoroughly and style as usual. 
After applying our Luxe Cure, you'll see that preparing your hair for summer has been worth it, as your hair will be transformed into a frizz-free, soft and silky mane.  
Miriam

'

s Tip: Get extra shine
If you want your hair to have maximum shine this summer, Miriam, our Founder, recommends adding a few drops of Precious Elixir from the Glacial White Caviar collection to the Luxe Cure treatment. This oil, apt for all hair types, has a high concentration of lipids that seal the hair fiber's cuticle to leave a radiant shine, without weighing it down. Furthermore, the Precious Elixir protects your hair from the sun's rays and heat tools! 
How do I put Miriam

'

s Tip into practice?
After mixing the Luxe Cure's 2 phases with the brush, add a few drops of Precious Elixir and stir it well until achieving a homogeneous texture. Apply the Luxe Cure according to the normal procedure (cover each section thoroughly from root to ends, leave on for at least 20 minutes and rinse). 
Now that you know how to prepare your hair for summer with our Luxe Cure, you can also apply it at any time during this season of the year if your hair is lackluster, matte, dry or lacks shine. Use it as a flash treatment to bring your hair back to life so that it looks renewed and spectacular.