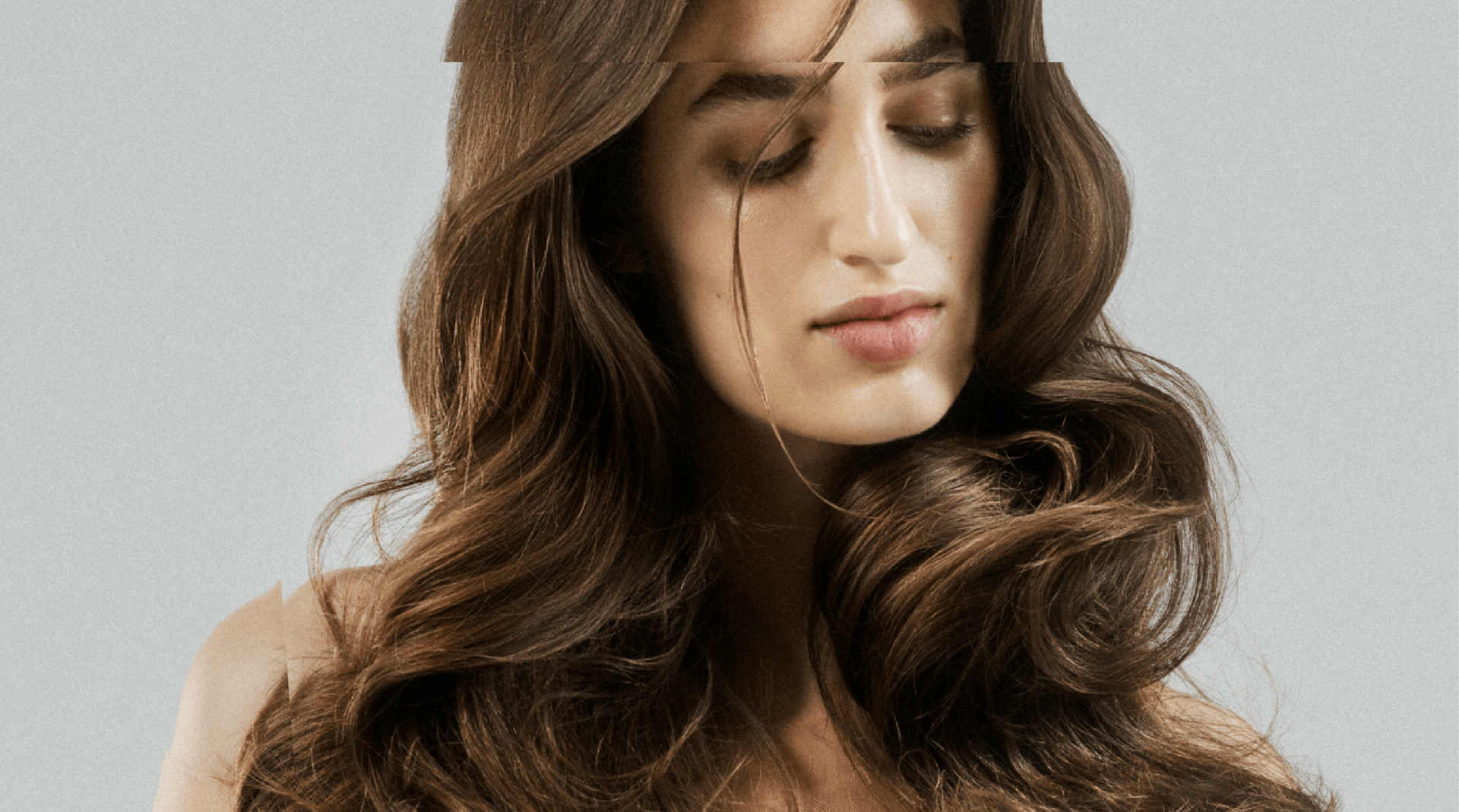 Our hair greatly impacts our self-esteem and well-being. We all like to have healthy, soft and shiny hair, right? 
But, did you know that our hair also ages? You must acquire in-depth knowledge about its characteristics to prevent its premature aging and bring out its best. This is why I want to help you discover different hair types and identify your own so that you can get it to shine with its own light. 
no two hair types are alike!
What hair types exist? Your hair may be thick, fine or medium and have a straight, curly or frizzy pattern or shape... Though many classifications exist, the one I use the most was created by the stylist Andre Walker.
TYPE 1 - STRAIGHT HAIR
The most resistant and shiny hair. Straight pattern from roots to ends, lacks volume and is difficult to style.

Treasures for straight hair that lacks volume: 
- Platinum & Diamonds Luxurious Mask: repairs damaged keratin, acting from the scalp to your fiber's core and hydrates without weighing down your hair. 
- Platinum & Diamonds Luxurious Serum: especially for fine hair, adds an ultra-voluminous finish while protecting your hair from thermal damage if you use heat tools. 
TYPE 2 - WAVY HAIR
One of the most common hair types. Its texture, pattern and shine are midway between straight and curly hair, and it tends to be frizzy. 

Treasures for wavy hair:
- Extreme Caviar Restructuring Luxe Serum: intensely restores the hair's keratin and leaves your hair healthy and revitalized. In addition, it prevents frizz and its excellent conditioning properties facilitate combing your hair. 
- Black Baccara Hair Texturizing Wave Mist: improve your waves' definition while protecting these from premature aging.
TYPE 3 - CURLY HAIR
Hair shaped like an S or Z. Tends to have a lot of volume, is prone to damage and is combed better when damp. 

Treasures for curly hair:
You need nutrition and hydration to maintain your curls' distinctive spiral. 
- Extreme Caviar Intensive Anti-Aging Luxe Masque: with a very high concentration, it's perfect to reverse the signs of aging of dry, damaged hair. 
- Glacial White Caviar Hydra-Pure Timeless Beauty Cream: a miraculous cream for your hair. It instantly makes hair silky, prevents frizz and static electricity, protects its color and restores its natural shine.
TYPE 4 - KINKY-COILY OR AFRO-TEXTURED HAIR
This hair has a zigzag shape, high volume and is fragile, dry, brittle and very dense. It's very difficult to comb and requires the most caretaking. 

My secrets for afro-textured hair:
For me, Sublime Gold is the perfect collection for this hair type because it requires frequent nourishment. 
- Opulent Transforming Mask: provides transformational nutrition, strength and shine.
- Ultra-Nourishing Oil: gives your small ringlets greater definition, softness and shine. 
- Leave-in Treatment Shield: helps protect your fragile hair from aging and gives it a sublime finish. 
WHAT ABOUT THE SCALP!?
As you can see, there are many different hair types! All are beautiful and precious, and I've created a rejuvenating ritual for each one. 
However, you must also bear in mind specific scalp-related differences and concerns: it can be oily, normal or dry, have dandruff, sensitivity, flakiness... 
As I always say, beautiful hair begins with a healthy scalp. Therefore, the scalp is the first thing you must think about when choosing your shampoo. 
- If you notice that your hair falls out, I recommend the Extreme Caviar Special Hair Loss Shampoo: in addition to reversing hair loss, it protects and strengthens the follicles. 
- Do you have dandruff? The Extreme Caviar Special Dandruff Shampoo contains precious, botanical ingredients that eliminate dandruff and prevent the rebound effect. 
- For an oily scalp, the Extreme Caviar Purifying Charcoal Shampoo is a must-have: it detoxifies and regulates the activity of the sebaceous glands. 
- When your scalp is sensitive, irritated, reddened or itchy, the Glacial White Caviar Hydra-Pure Shampoo will rebalance the scalp's microflora and comfort and hydrate it. 
DON'T FORGET ABOUT YOUR LIFESTYLE
On top of all of this, you might also modify your hair's pattern or shape with chemical or mechanical treatments. If so, you should always include one of the products from the Black Baccara collection in your routine:
- Do you dye, discolor or use keratin on your hair? Perform an intense caretaking of your hair once or twice a month with the Bond Rejuvenating Luxe Cure to repair your hair fibers' internal structure and boast of shiny hair in a mere 20 minutes. 
- Do you regularly use heat tools? My secret is to first apply the Hair Repairing & Multiplying Serum to protect the hair from thermal aging, repair broken bonds and reverse damage of the fiber. 
Sometimes distinguishing different hair types and their specific needs may seem complicated. At Miriam Quevedo, we'll help you find a complete ritual uniquely created for you, with which you'll bring out your hair's best. 
Enjoy a 20-minute virtual consultation with one of our Hair Therapists, who will advise you and design a 100% customized ritual. 
Shine, you are precious!