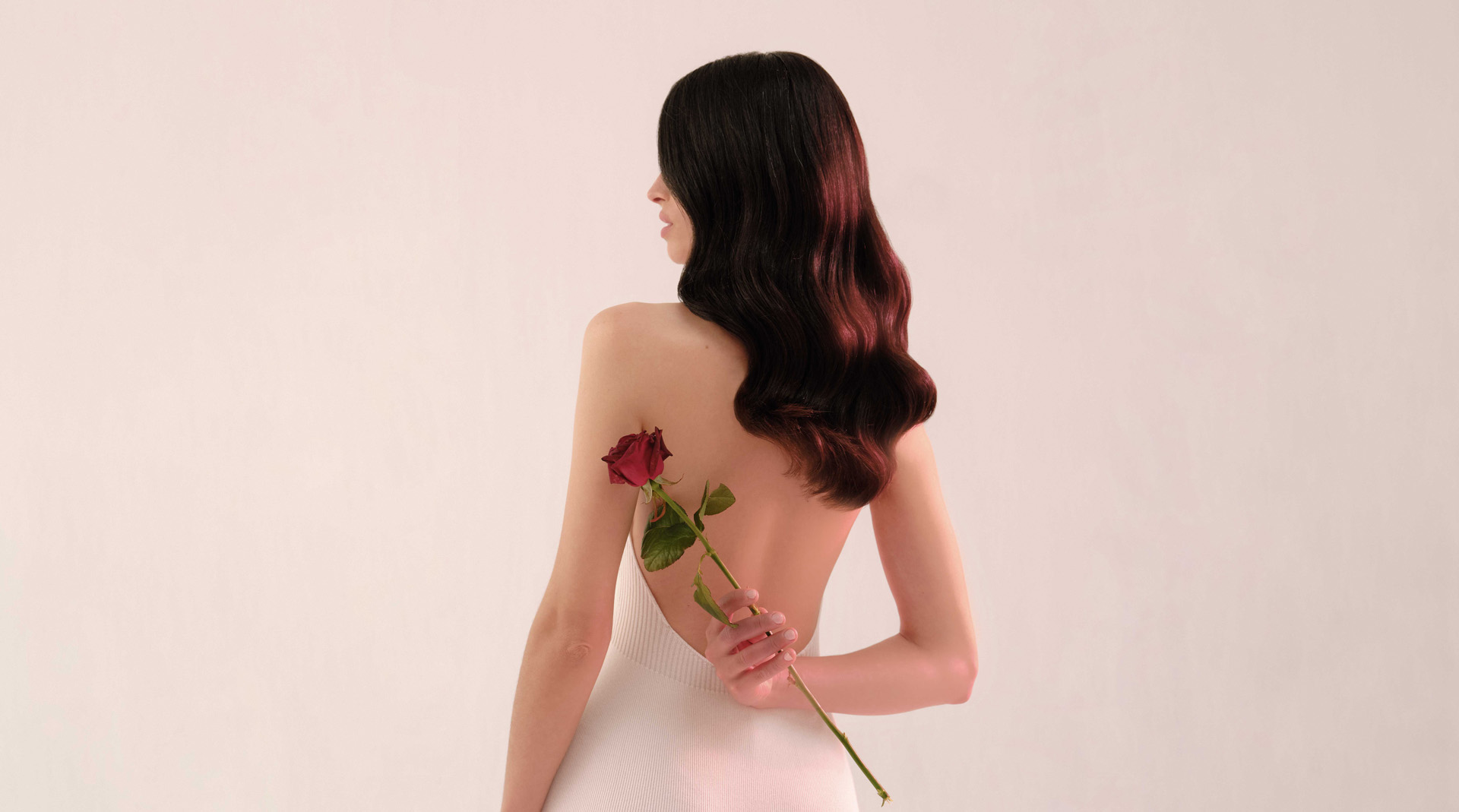 BLACK BACCARA HAIR TEXTURIZING WAVE MIST WITH ROSE GOLD:
the first styler that protects and rejuvenates your hair
Your hair is prone to aging when you style it, but not when you use our secret weapon! Our BLACK BACCARA HAIR TEXTURIZING WAVE MIST WITH ROSE GOLD has arrived to style, protect and rejuvenate every mane.
The first of its kind
Our new Black Baccara Hair Texturizing Wave Mist with Rose Gold is the latest wonder product to join the Black Baccara Collection. It is the first global haircare line to reverse the signs of aging and our new miracle-worker is no different, in that it is effective, unique in formulation and very versatile. With this new addition, Miriam Quevedo takes hair rejuvenation treatment a step further: you won't have to choose between your favorite styling and having a healthy mane!
The perfect match between styling and treating
Have you been in the market for a product that protects your hair, sets the styles you create with hot styling tools and allows you to embrace your natural waves?
We are always searching for that life-changing hair product. With Black Baccara Hair Texturizing Wave Mist with Rose Gold, we no longer need to worry about the damage caused by using hot styling tools, as our Hair Texturizing Wave Mist guarantees protection for our hair. It acts as a powerful shield against pollution and UV rays, while enhancing your hair color, which means you can guarantee protection for your locks while you enjoy yourself in the sun.
If your hair lacks life and looks dull, choose the Black Baccara Hair Texturizing Wave Mist to restore your hair's energy and thickness, for seductive, voluminous full-bodied waves.
Be a part of the anti-aging hair rejuvenation revolution
Many of us have just accepted that our hair ages and we have to live with the consequences. We tend to throw our strands into a bun or cut our hair short if our locks aren't up to par. Miriam Quevedo has officially put an end to this with the Black Baccara Hair Texturizing Wave Mist with Rose Gold, which rejuvenates locks by combating aging at two levels. It uses active ingredients, such as Black Baccara Rose Youth Concentrate and Fresh Rose Stem Cells that work at the cellular level to ensure your hair grows healthily, while preventing premature aging as well as preserving the function of the stem cells of the hair follicle to increase vitality.
The Hair Texturizing Wave Mist with Rose Gold provides proven results as it includes ingredients in the formula that work at the hair's fibre level. Our Multi-bond Filler restores your hair fibre's original levels of resistance and elasticity and Rose Gold allows active ingredients to enter and penetrate deep within the fibre.
Have beautiful hair whatever the weather
We have all experienced the struggle of spending time creating beautiful and intricate styles, only for the style not to hold due to the weather and humidity. This issue will be a thing of the past when you use our Black Baccara Hair Texturizing Wave Mist with Rose Gold. Our Texturizing Bio-Polymer provides exceptional volume and texture. It creates a strong, natural grip with unprecedented resistance to high humidity to maintain your style, no matter the weather.
How can I use the Black Baccara Hair Texturizing Wave Mist to style my hair?
Apply your Hair Texturizing Wave Mist in two ways for more than five different hairstyles! If you are blessed with beautiful natural waves or curls, you can apply the Mist to your wet hair and activate the product with your diffuser to set and define your natural waves.
If you prefer to create salon-perfected waves, after you have applied the Mist onto wet hair and activated the product by completing blow drying your hair, section your hair to create your waves to your taste with your favorite heat styling tool.
The great thing about the Hair Texturizing Wave Mist is that it is vegan as well as cruelty free, like the rest of the Black Baccara Haircare Collection. The Hair Texturizing Wave Mist is made from recycled plastic and its box is made from materials that are found in sustainable forests.