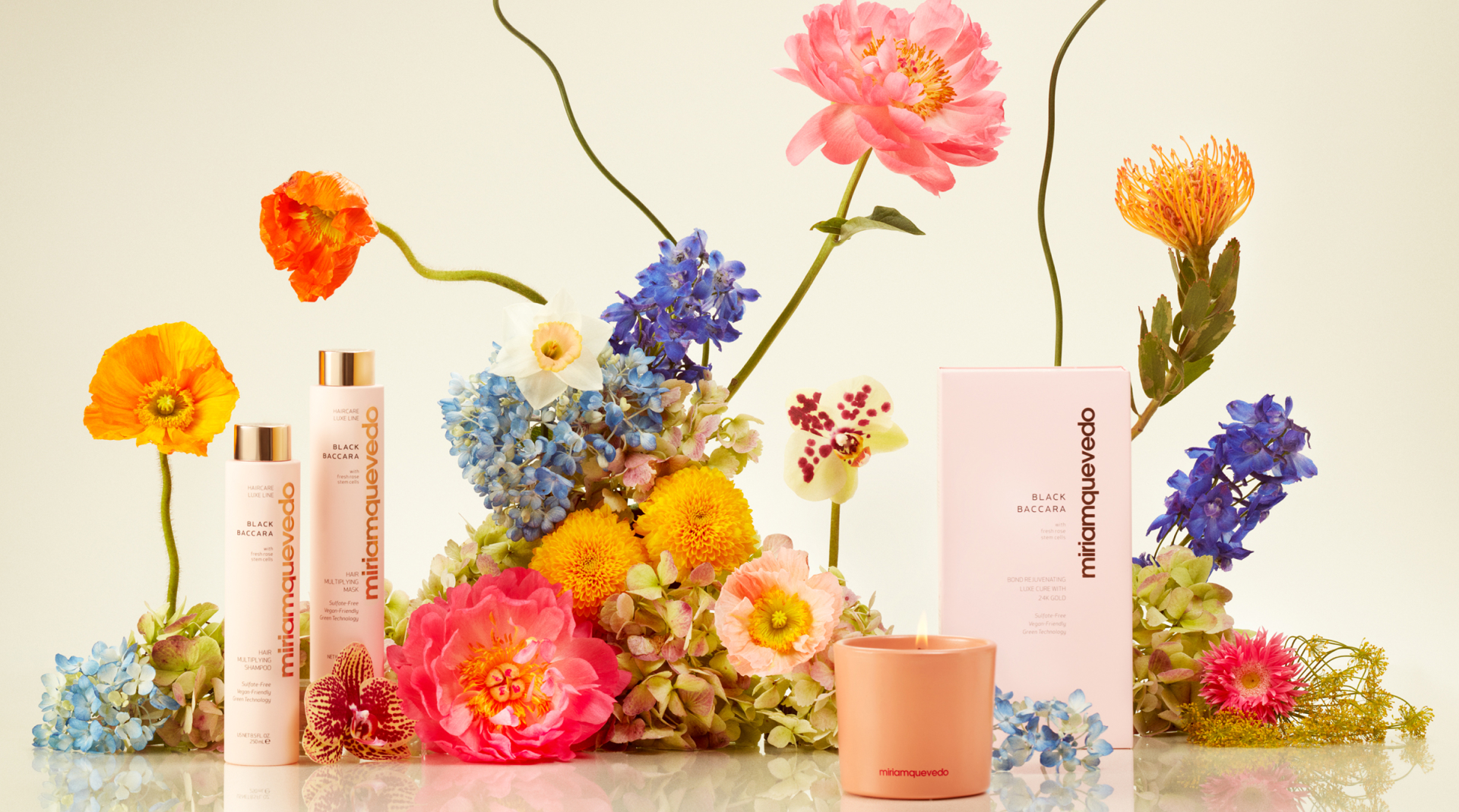 Everyone likes to boast of hair that's in perfect condition: healthy, shiny and young-looking. However, sometimes the use of chemical products, heat tools and our natural aging process can leave us with lifeless, damaged hair. Fortunately, there are treatments that are the best care for damaged and overtreated hair, like Black Baccara, our repairing haircare line. 
How can I know if I have damaged, overtreated hair? 
Overtreated hair is synonymous with weakened, damaged hair due to the abuse of chemical products and heat tools.  
As we age, our hair loses its natural pigmentation, becomes finer, more fragile and stops growing as fast as it could. If, on top of that, we subject our hair to dyes, chemical processes and heat, we provoke the breakage of the hair fibers' keratin bonds.  
Chemical processes, like dyes and straightening treatments, can damage our hair's structure, leaving it dry, brittle and lifeless, and the use of heat tools, like irons and driers, also damage and weaken the hair's cuticle.  
Luckily, solutions exist to repair aged, damaged hair. The secret is to have a healthy, pampered scalp.  
As well as damaging the fiber, all of these aging-related factors also affect the follicle and scalp, thereby impacting the hair's growth and thickness.  
"Beautiful hair begins with a healthy scalp" - Miriam Quevedo, Founder
How to repair aged, damaged hair? 
First of all, we must protect the hair and scalp from drastic salon treatments, mechanical processes (like hairdos) and thermal aging, or avoid these as much as possible. Furthermore, we must protect our hair from oxidative stress and contamination.  
The next step is to nourish all of its parts. It's extremely important to nourish the fiber, follicle and scalp with superfoods: vitamins, minerals, nutrients, lipids, etc.  
Strengthening the hair from within the fiber is also essential. It's necessary to penetrate deeply into its cortex to improve manageability. Lastly, we must repair broken bonds and generate new ones to restore our hair virgin state.  
Do you know what hair bonds are? Disulfide bonds are inside our hair fibers' cortex. These are small amounts of protein, joined together transversally, that give our hair its permanent shape or pattern (straight, curly, wavy...). These bonds are not unbreakable. The use of heat tools, certain hair styles, dyes, etc., displace the protein chains and end up breaking the bonds. This results in raised cuticles, opaque and lifeless hair, and spit ends.  
Thanks to this we can improve your mane's elasticity and resistance. Your hair will be rejuvenated, easy to style, frizz-free, strong, shiny and hydrated. 
Miriam's tips: a shock treatment is necessary to repair deeply damaged hair. Our most exclusive treasure for this is our Bond Rejuvenating Luxe Cure from the Black Baccara line. It targets the damaged areas to refill and restore their structure, achieving an abundant, radiant mane in only 20min.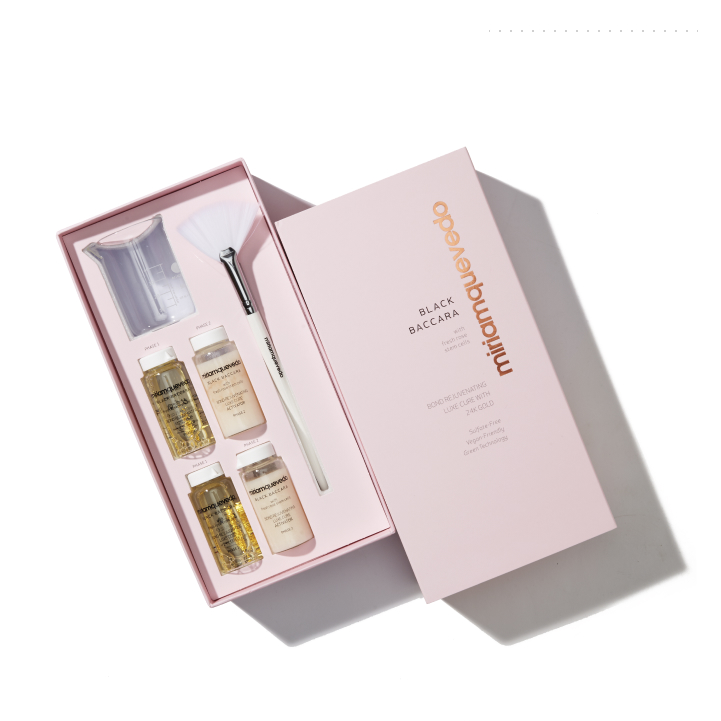 The best haircare for damaged, overtreated locks 
Our Black Baccara haircare collection includes all of the products you'll need to repair damaged hair.   
This is the first global anti-aging haircare treatment collection that acts on 3 levels (follicle, hair fiber and scalp) affected by the hair's aging process. Furthermore, its dual action functions to strengthen the hair and repair damage while stimulating its healthy growth.  
It contains a highly potent formulation of precious, botanical and biotechnological ingredients in high concentrations. 
In particular, the best ones to obtain a thicker hair fiber, repaired both internally and externally, are:
- Multi-Bond Filler: helps to strengthen the hair's internal structure and restore it to its original virgin state. Repairs broken bonds damaged by aging and generates new bonds.  
- Vegan Keratin: based on wheat and soy amino acids. Improves elasticity and resistance, protects from drastic salon treatments and environmental stress, and reduces frizz for a more healthy and radiant appearance.  
- Moringa Peptide: moringa is a tree from India considered "miraculous". All of its parts are used for their pharmacological and nutritional properties. Protects the hair from pollution and damage caused by UV rays, improves its strength and resistance and aids its conditioning and reparation.  
Impressive proven results: a clinical study* with 20 subjects demonstrated that this collection increased hair density by over 38.7% and increased hair thickness considerably in 8.9 of every 10 consumers. An other study** demonstrated that by using the Bond Rejuvenating Luxe Cure in combination with the Hair Repairing and Multiplying Serum, the subjects recuperated 100% of softness, shine, elasticity, flexibility and styling properties were restored in hair in a virgin state (repairs damage, imperfections and broken bonds to help strengthen hair), after discoloration of the hair and/or the repeated use of heat tools. 
Given all of its properties, Black Baccara is ideal for persons with weak, brittle and damaged hair and for anyone who needs an anti-aging treatment to recover their mane's vitality and strength and to stimulate hair growth.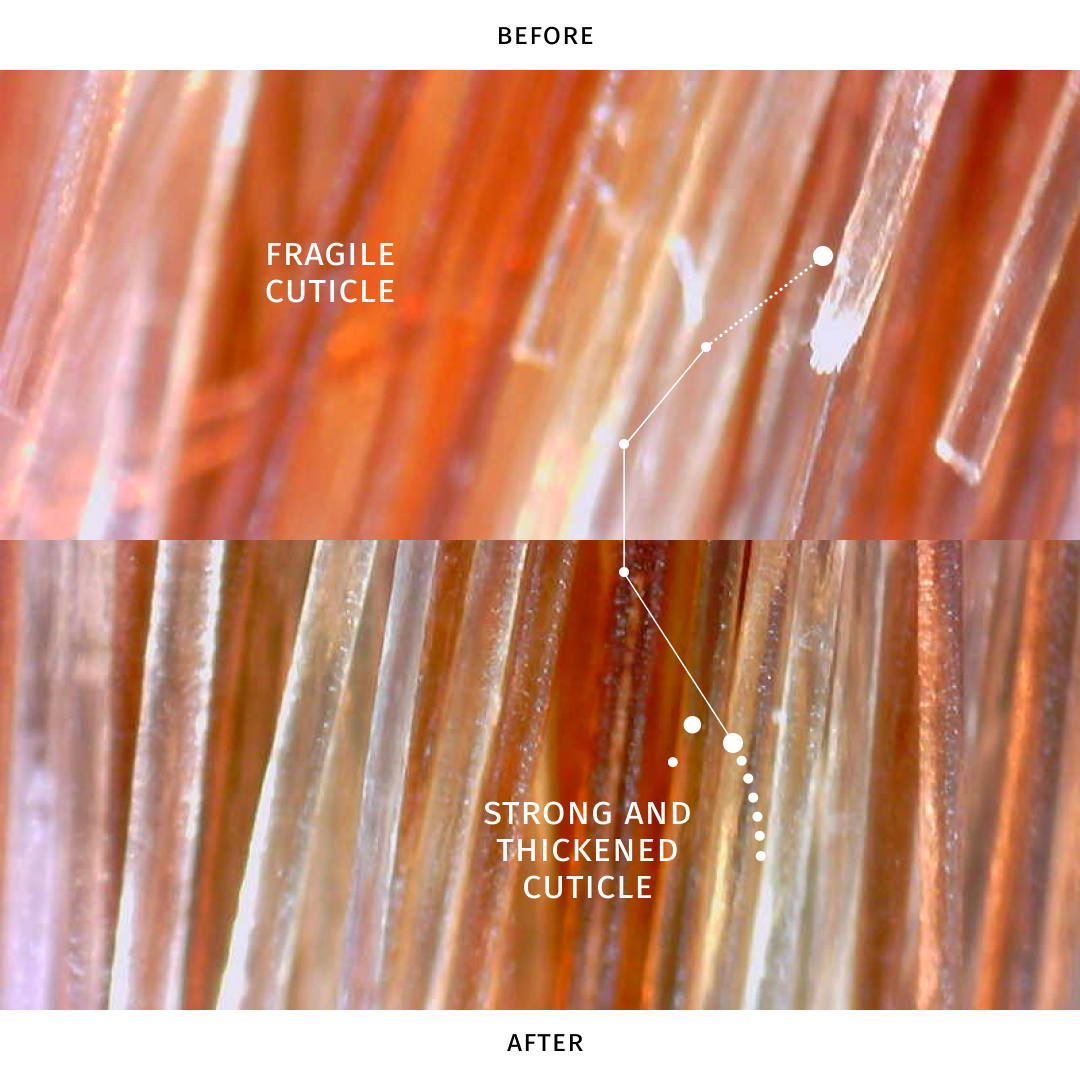 *Results from an instrumental test performed by a third-party laboratory after 150 days of use of the three-step Black Baccara ritual with Shampoo, Mask and Serum.  
**Results from an instrumental test performed by a third-party laboratory after 150 days of use of the Black Baccara Bond Rejuvenating Luxe Cure and the Hair Repairing and Multiplying Serum.  
*** Results from internal test using the Black Baccara Supreme Bond Repair Ritual during 4 weeks.